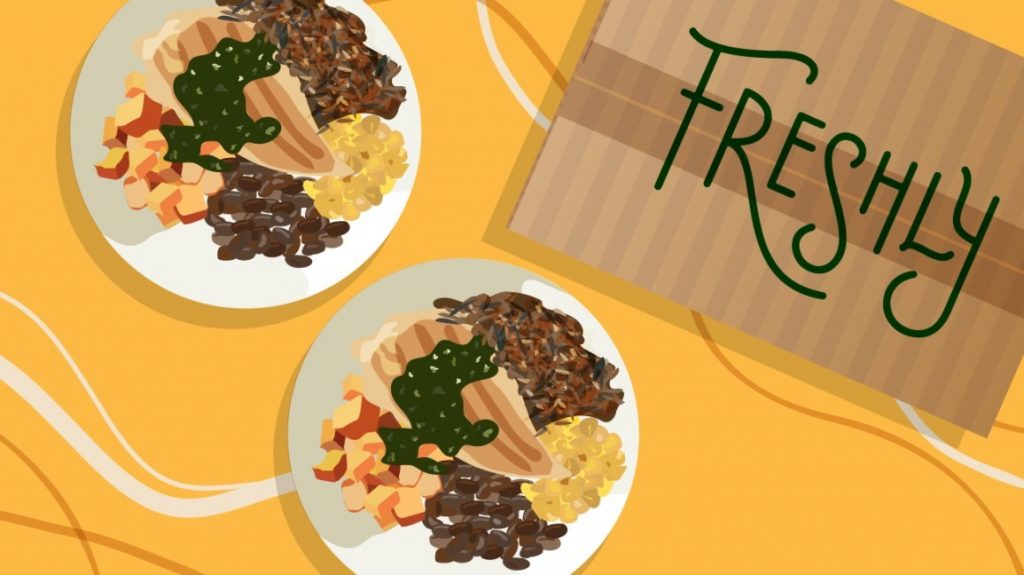 Many cities have experienced an upsurge in meal delivery services over the past years. The service providers have recently embraced technological advancements and introduced more meal subscription options. In addition, the providers continually maintain healthy and high-quality meals for families at highly affordable prices.
Freshly's prepared meal subscription is not an old service, although it is among the first to introduce prepared dinner and lunch services at a national level. Freshly meal delivery service offers fully prepared dishes that can be heated and served in 3 minutes. Their meals are proportioned into single servings and are free of artificial flavors, excess sugars or chemical preservatives.
The platform also offers customizable menus, allowing customers to mix and match their favorite meals based on individual preferences. As a regular user of Freshly's meal delivery service, I have prepared this review article to explain how the site works so you can decide if the platform offers good options for you.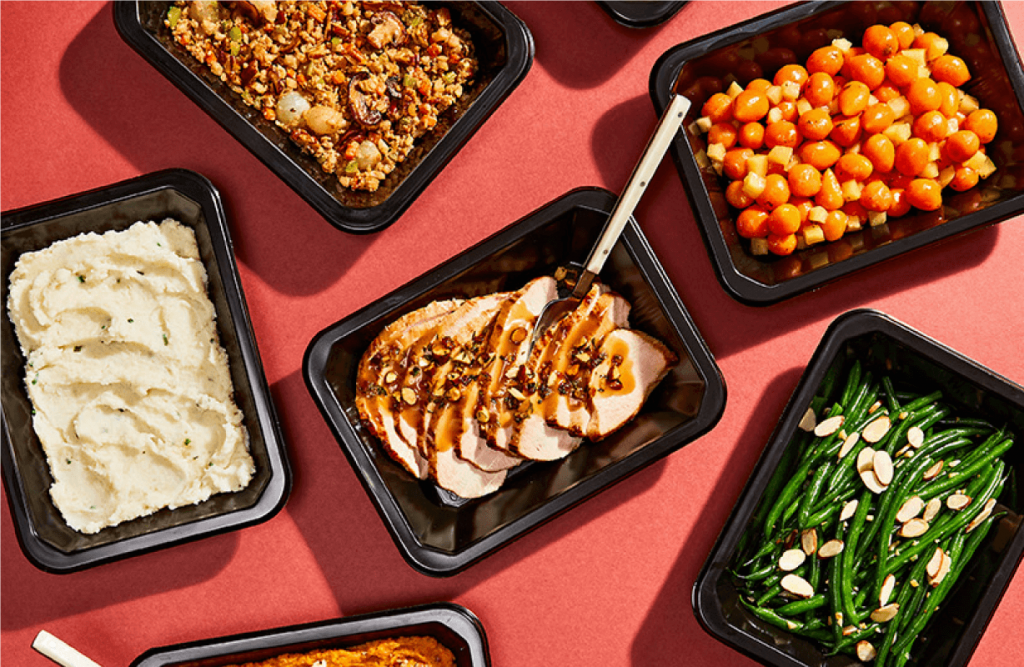 How Freshly Works: The Sign-Up Process
Freshly has a user-friendly website with a simplified subscription process. New users are required to enter their email and zip code to ensure they are within Freshly's delivery regions. However, the platform does not shop outside the US, Hawaii, and Alaska states. After signing up, shoppers can select the meal they want per week.
The available plans include 4, 6, 9, or 12 meals per week, with buyers having over 35 dishes to choose from. Freshly offers regular rotatory menus, prompting customers to order one time a week through the company's app or website.
The company also effectively labels its meals, enabling buyers to locate their preferred meal quickly. The ingredients, taste profile, and macronutrients are well revealed on the product page. Additionally, Freshly's meals are rich in protein, gluten-free, dairy-free, paleo-friendly, soy-free, with less than 500 calories and 35 grams of carbs.
After purchase, shipping takes 1-2 days, and shoppers also can schedule their deliveries for specific days of the week. In addition, the company offers website and app-based tracking services.
Meal Selection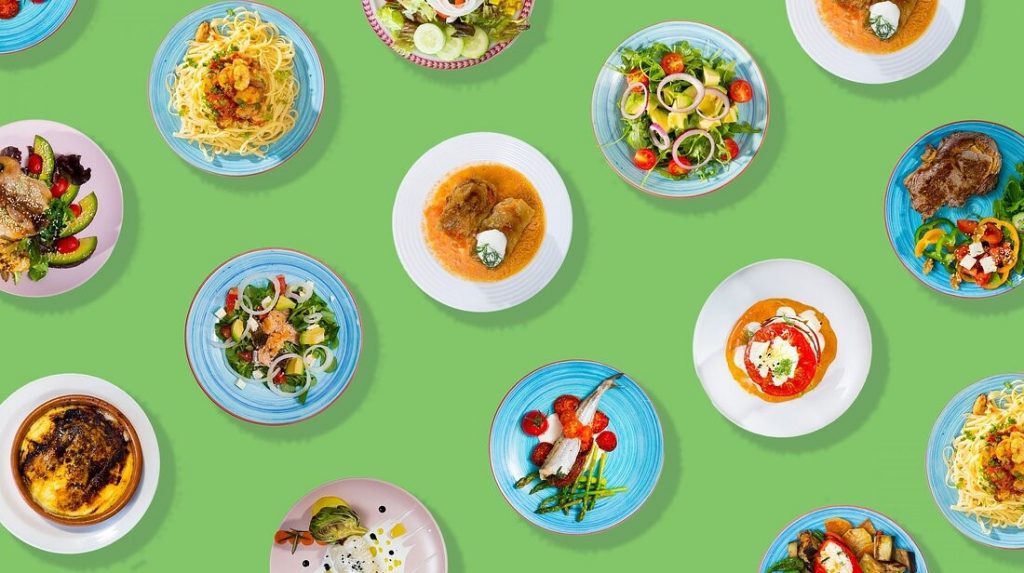 Shoppers can customize their menus of 4-12 dishes by selecting from over 35 recipes. The rotatory menu brings diversity to buyers' diets, with low calories meals offering the ideal diet for those looking to lose weight.
The nutritional label and ingredient list enables shoppers to track their nutrient intake and restrict their dietary specifications, particularly those with allergies. During purchase, shoppers can also filter their meals based on the menu.
Examples of Freshly Meals
Freshly's fully prepared meals are delivered in a cooler box to your doorstep. Here's a look at three examples of meals you can choose from:
Steak Peppercorn with Sautéed Carrots & French Green Beans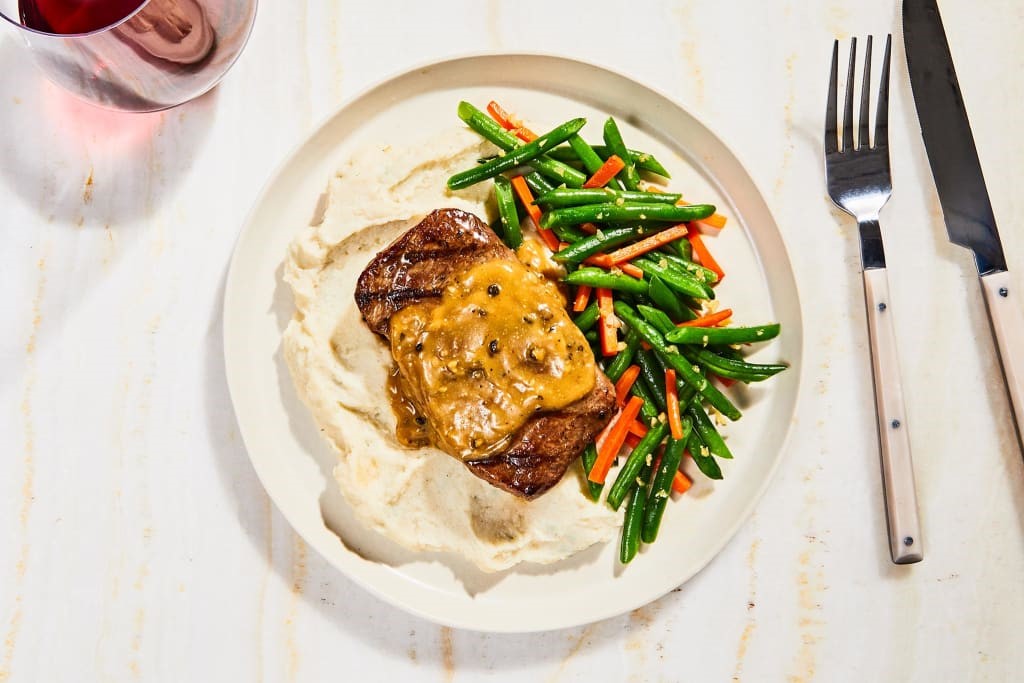 This is a high-protein, soy-free, and gluten-free meal. The meal is special because it comprises a tender high-protein flat iron steak grilled to perfection. The meal also contains a bed of creamy mashed potatoes, a side of French green beans, and a top of creamy peppercorn sauce. The dish has 500 calories, 38g carbs, and 29g protein.
Savory-Sweet Chicken Teriyaki Bowl with Basmati Rice & Veggies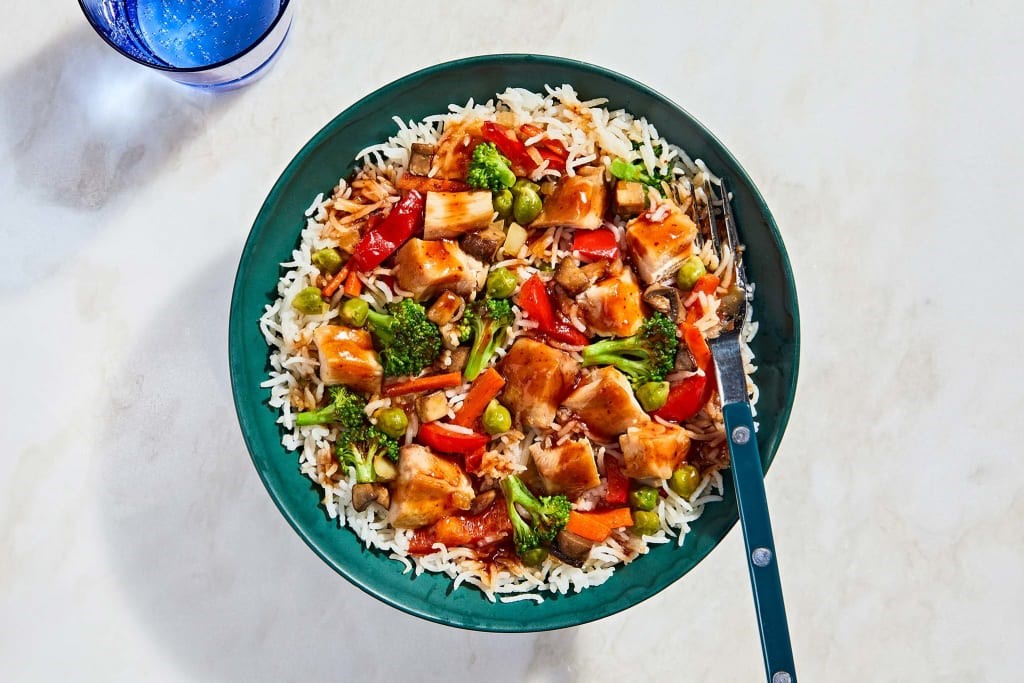 The meal is uniquely prepared and may include onions in the Eastern US. Besides, the dish contains exceptional salty-sweet flavors of chicken teriyaki. It also has juicy, chopped chicken thigh in an irresistible sauce that maintains original craving ability. The meal is also sweetened naturally with coconut sap. It also contains a filling and fragrant base of basmati rice, and it is tossed with matchstick carrots, green chickpeas, broccoli, bell peppers, and mushrooms. The dish has 480 calories, 66g carbs, and 25g protein.
Homestyle Chicken with Masterful Mac & Cheese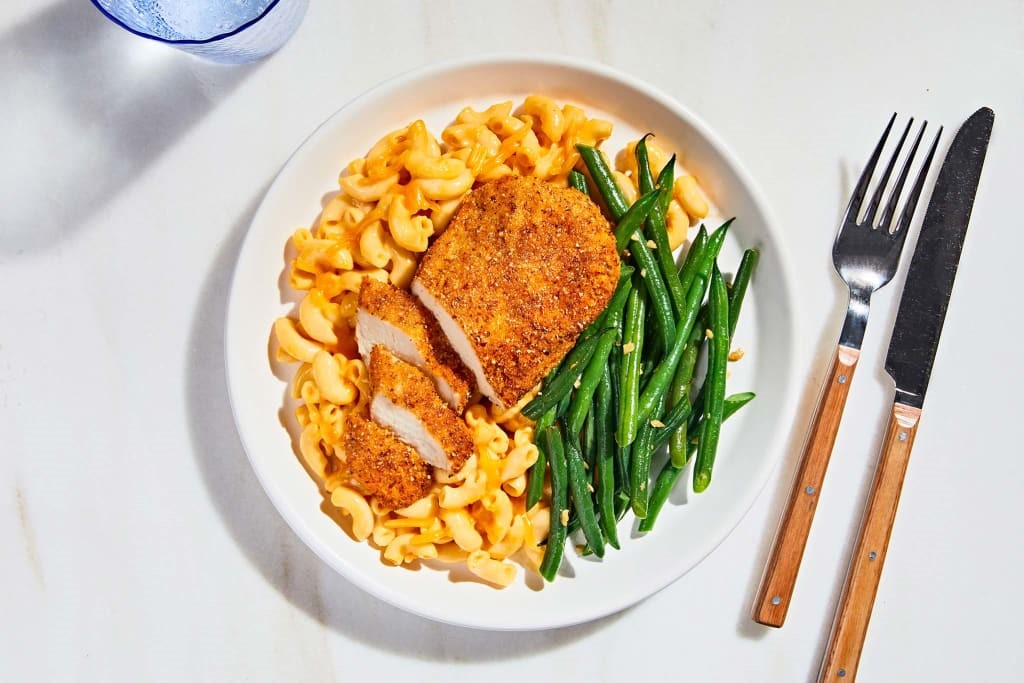 The meal contains greaseless oven-fried chicken breast, hand-"breaded' with a gluten-free almond flour batter. It is also made with gluten-free brown-rice macaroni and butternut squash thickened sauce. In addition, the meal contains red pepper flakes, garlicky green beans tossed in house-infused oil. The dish has 560 calories, 35g carbs, and 46g protein.
Reasons to Try Freshly
The platform's convenience and ease of use make it ideal for busy individuals or those with limited time to prepare food. In addition, the platform is a great way of introducing oneself to healthy meals that are free of added sweeteners, artificial flavors, and chemical preservatives.
Pricing
Freshly has flexible pricing plans for everyone. However, their pricing plans are dependent on the meals one selects weekly. The pricing plan is as follows:
4 meals per week at $11.79 per meal
6 meals per week at $9.99 per meal
8 meals per week at $9.49 per meal
10 meals per week at $9.29 per meal
12 meals per week at $8.99 per meal
Individuals ordering more meals weekly end up paying relatively lower amounts. However, the meal cost at Freshly is slightly costly compared to their competitors. Meals with premium ingredients may also be somewhat expensive, and the shipping costs range from $6.99 to $11.99 based on the number of meals ordered.
Customer Service
Communication with Freshly support is effective through 24/7 call or text services, emails, and chats through their website. In addition, the support help buyers who need to cancel their subscription or skip a meal by modifying one's weekly meal plan.
Materials and Packaging
All Freshly meals are packaged and delivered in recyclable boxes. The ingredients and nutritional facts are well labeled on the container for easy visibility by customers.
My Personal Experience
Selecting the meal was easy, and my order included;
Cauliflower Shell Beef Bolognese
Homestyle Chicken
Sausage Baked Penne
Golden Oven-Fried Chicken & Mash
Autumn Bounty Pork & Turkey Lasagna
Harvest Time Chicken Risotto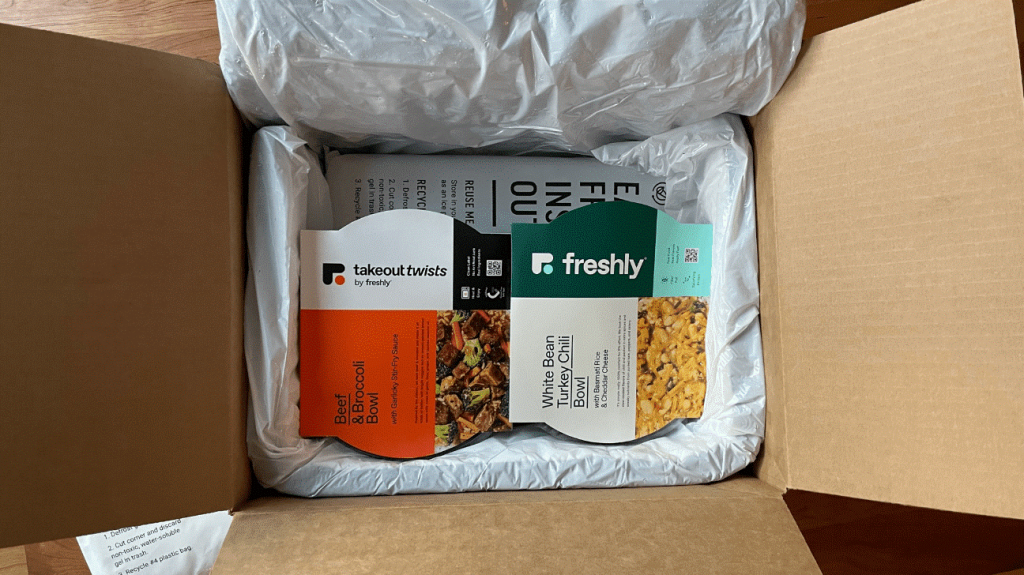 The meals were perfectly cooked, offering a good balance of flavor and nutrients. The meals arrived in an insulated box and were free of artificial flavors, sugars, and preservatives. In addition, the meals were fully prepared and were heated and served in 3 minutes.
Final Verdict
The ordered meals were enjoyable, although I felt that the platform still had room for improvement. For instance, their meals options are somewhat limited, and many people might consider using the platform if it introduced a one-time order option. However, my weekly subscription was a success, and the meals were great. Thus, I would shop again at Freshly and hopefully get more meal options for the week.