BBQ Green Asparagus Recipe
My son told me that in San Francisco, Americans often ate green asparagus on the barbecue, so we tried the green asparagus on the barbecue, I admit it's quite nice, but only if you like half-cooked vegetables, even a little crunchy. Asparagus is the announcement of good weather, sun, heat and of course barbecues. Green asparagus on the barbecue, for our lunch, with a few skewers and a nice vinaigrette. The barbecued green asparagus are cooked with vinaigrette, of course you can play with oils or mustards; it's up to you to be inspired by the moment !!! Barbecues are currently in fashion, we do not deprive ourselves of the period of good weather and especially the new Barbecue, long live spring and long live summer.
Barbecue green asparagus recipe for 2 people
Ingredients
500 g green asparagus
1 tablespoon of mustard
1 tablespoon of lime juice
2 tablespoons of apple cider vinegar
2 tablespoons of olive oil
2 turns of ground gray pepper
1 tablespoon chopped fresh chives
1 shallot
Salt and pepper
Instructions
Add mustard to a bowl.
Pour in the lemon juice.
Salt and pepper
Peel then finely chop the shallot.
Whisk to incorporate the lemon juice into the mustard.
Pour in the olive oil and whisk again.
Peel the green asparagus at ¾ of the stem, the tip is tender.
Spread the asparagus in a large dish
Drizzle them with a few spoons of the vinaigrette prepared in this way.
Grill the asparagus on the barbecue over medium heat for 6 to 8 minutes, turning once.
Arrange the asparagus in a large dish, pour in the rest of the vinaigrette.
Taste the asparagus while still lukewarm.
Preparation time: 20 minutes
Cooking time: 10 minutes
Number of people: 2
4 star rating: 1 review
What wine to drink with: Recipe Green asparagus on the barbecue
My favorite wine for this Touraine Sauvignon Blanc recipe Grapes: Sauvignon
Temperature between 10 ° and 12 °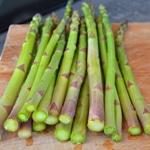 Wash the green asparagus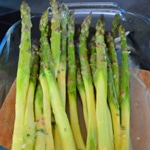 Peel the asparagus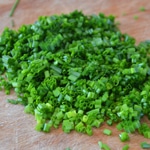 Slice the chives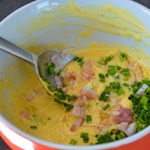 Prepare the vinaigrette
Cook on the barbecue