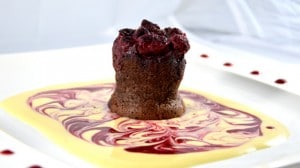 Recipe: chocolate cake and raspberries
Recipe for chocolate and raspberry delight, a dessert as beautiful as it is good, we liked this chocolate cake, placed on a bed of scrambled English cream with a raspberry coulis, a pleasure for the eyes but also for the taste. Moelleux au chocolat at home is already a great moment, but cooked with these raspberries which have come to flavor the chocolate, a real treat. Nothing could be easier to make a chocolate cake recipe and even easier if you have stainless steel circles.
Recipe ingredients
Soft chocolate and raspberry recipe for 5 people:
3 eggs
100 g of brown sugar
60 g flour
150 g butter
150 g dark chocolate
8 squares of full-bodied dark chocolate
2 strips of food paper
The custard:
4 eggs
100g sugar
1/2 liter of raw milk
1 vanilla pod
Raspberry sauce :
500 g frozen raspberries
80 g icing sugar
Instructions
English cream:
Prepare the English cream first, so that it can cool in the refrigerator.
The raspberry coulis:
Sweeten the raspberries with the icing sugar.
Blend the raspberries with a soup blender.
Pass the raspberry coulis through a Chinese.
The soft chocolate:
Break the eggs into a stainless steel bowl.
Whisk them with the sugar until the mixture turns white.
Add all the flour while continuing to whisk.
Melt the chocolate in a saucepan over a double boiler.
Add the butter and let the appliance soften, then whisk so that the mixture is homogeneous.
Cut a strip of food paper 4 to 5 cm higher than the molds.
Unroll the cookie cutter to have the length, then cut the food paper.
Pour the mixture over the chocolate / butter mixture. Mix so that everything is homogeneous.
Cut out 4 circles of paper for the background.
Place the paper circles on a baking sheet.
Place the circles on the lids.
Wrap the strips of food paper inside the cookie cutter.
Pour the chocolate appliance ¾ of the cookie cutter.
Place two squares of chocolate in the center.
Finish filling the cookie cutters.
Bake in a hot oven at 200 ° C for 25 minutes.
Preparation time: 15 minutes
Number of people: 5
Cooking time: 25 minutes
4 star rating: 1 review
What wine to drink with: Chocolate cake and raspberries
My favorite wine for this recipe: Alsace Gewurztraminer late harvest Grape variety Gewurztraminer
Temperature between 10 ° and 12 °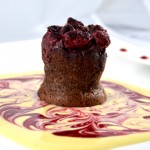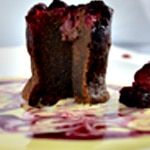 Zoom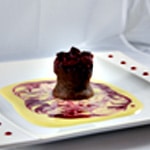 To taste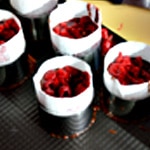 Add the raspberries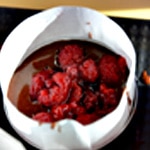 Raspberries zoom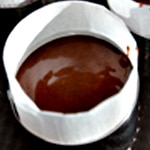 Pour the chocolate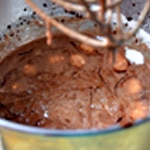 To incorporate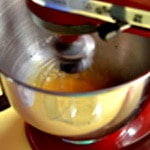 Blanch the yolks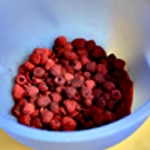 Thaw the raspberries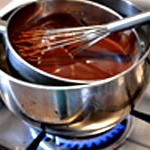 Melt the chocolate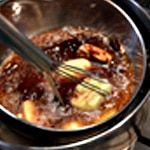 Add the butter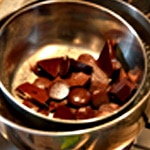 Melt the chocola