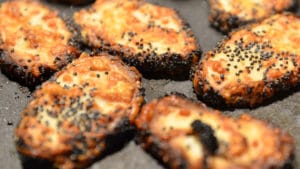 County cake
Here is a nice idea for an aperitif to pass the leftover puff pastry. A county cake just to use up the leftover puff pastry, as crispy as you want, this county cake is sure to please everyone. For quick and easy dinner aperitifs, it will be even better if you cook it at the last minute. A Comté cake to prepare a dinner aperitif or how to accommodate the leftover puff pastry.
County cake recipe for 4 people
Ingredients :
Puff pastry leftover from cutting
100 gr grated Comté
1 tablespoon of poppy seed
Instructions
Keep all the leftovers from your cuts while preparing your aperitif, always store the leftover puff pastry flat in order to respect the rise of the dough.
Roll out the puff pastry into a large rectangle.
Grate the Comté and pour it over the rectangle.
Wet the end of the rectangle.
Roll the puff pastry with the Comté.
Tighten the sausage well.
Sprinkle poppy seeds on your working plant.
Roll your blood sausage in the poppy seeds.
Bake in a hot oven at 200 ° for 10 to 12 minutes, let take color.
Preparation time: 20 minutes
Cooking time: 10 minutes
Number of people: 4
4 star rating: 1 review
Here is how to accommodate the rest of your puff pastry, here they will be crispy with the Comté which will flavor this dough. For fun some poppy seeds.
What wine to drink with: County Cake Recipe
My favorite wine for this Mac vin du Jura recipe Grape variety: Poulsard, Trousseau, Pinot noir
Temperature between 08 ° and 10 °
Thanks to Thibaut for these photos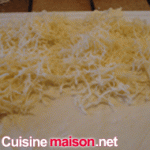 Distribute the county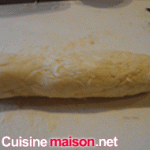 Roll the dough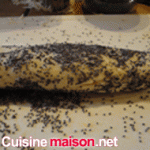 Roll on the poppy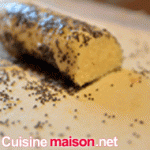 Slice with a knife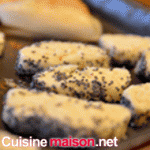 Pass in the oven