Recipe: Foie gras with truffle
Recipe for foie gras with truffles, it is an idea that I had kept for the end of the year celebrations. Foie gras in silicone terrine, this is my first test, very fragile when cooked and hot, on the other hand very easy to unmold. The truffle is the king of mushrooms, use a knife that cuts well to make very thin strips, fillet of sole style. We accompanied our foie gras with truffles with night Saint Georges rouge.
Recipe ingredients
Foie gras recipe with truffle for 8 people:
1 lobe of duck foie gras of approximately 0.600 kg
1 truffle of 10 g
2 tablespoons of armagnac
9.5 g fine salt
1 g of white pepper
Instructions
Cut the truffle into very thin slices.
Devein the foie gras by starting with the large globe, then the smallest.
Weigh the salt and pepper.
Season the liver with pepper and salt, mix with a wooden spoon, without heating the foie gras.
Add armagnac
Place the foie gras by alternating slices of truffle in the silicone terrine.
Bake in a cold oven at the start, rising to 130 ° for 30 minutes
Watch the cooking, as soon as the fat appears on the surface your foie gras is half-cooked.
Leave to rest for a good week in the back of your refrigerator.
Preparation time: 30 minutes
Cooking time: 30 minutes
Number of people: 8
4 star rating: 1 review
Which wine to drink with: Foie gras with truffle
My favorite wine for this Nuit Saint Georges recipe: Pinot noir grape
Temperature between 15 ° and 16 °
Thanks to Jean Cyprien for the pictures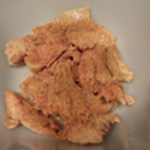 Devein the foie gras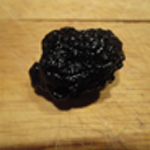 A truffle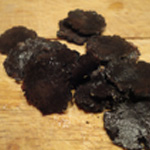 Slice thinly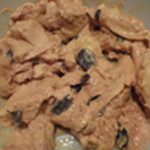 Add the truffles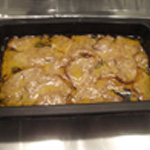 Mold the liver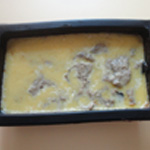 Cooked liver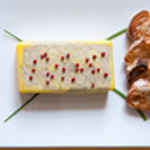 Liver and red berries
To cut