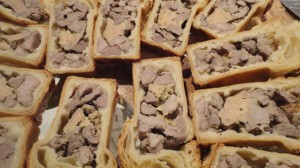 Recipe: Mini pâté en croute with foie gras
Mini paté en croute for holiday meals, or special occasions, it is already a pleasure to cook such a recipe. Paté en croute for the aperitif a real wonder, full of pride I sliced my first homemade paté en croute. A paté croute recipe stuffed with foie gras for everyone's pleasure, just with these lines we have mouth watering. I used a store-bought puff pastry for this easy paté en croute recipe. A paté en croute for an aperitif dinner, There will be nothing left of this moment but good memories.
Recipe ingredients
Recipe Mini pâté en croute with foie gras for 4 people
200 g of veal
200 g pork loin
150 g of raw foie gras
1 leek
1 carrot
3 cloves
1 onion
2 bay leaves
2 egg yolks
50 cl of white wine
300 g of puff pastry
Instructions
Wash and slice the leek and carrot
Peel and finely slice the onion
Rinse the mushrooms and cut them into strips
Cut your meat with a knife into small squares
Cover the meat and the herbs in a salad bowl with the white wine, add the vegetables and leave to marinate overnight.
Take cling film, place the foie gras in the middle, close the film and roll the liver under your hand. Without heating it, shape your mold and let stand overnight in your refrigerator.
Drain your preparation as much as possible the next morning.
Break the puff pastry by putting it into a ball, roll it out and then roll it back into a ball (this so that it does not swell too much).
Roll out the puff pastry to the size of your previously buttered mold, letting the dough generously overflow.
Distribute your stuffing by 2/3, packing a little in the mold.
Gently place your foie gras sausage, then tamp down a little.
Distribute the rest of your stuffing to the top of your mold.
Cover your preparation with puff pastry, weld the edges well.
Using a brush, distribute the egg yolk.
Decorate your pâté with a fork.
Make an open fireplace on top of your pie
Bake in a hot oven at 180 ° for 45 minutes.
Preparation time: 20 minutes
Number of people: 4
Cooking time: 45 minutes
4 star rating: 1 review

What wine to drink with: Mini pâté en croute with foie gras
My favorite wine for this Chassagne montrachet recipe Grape variety: Pinot Noir
Temperature between 15 ° and 16 °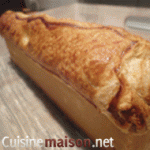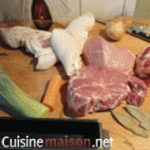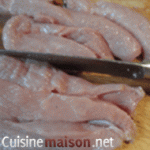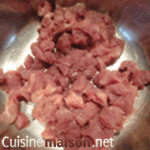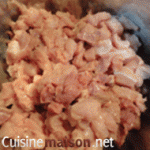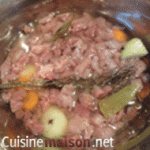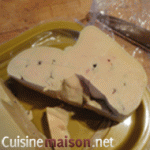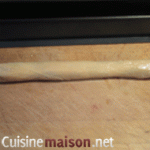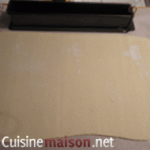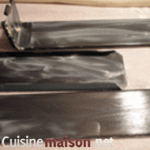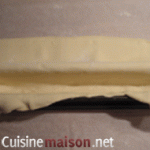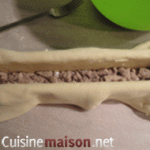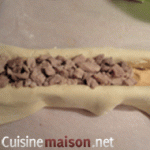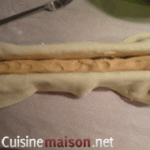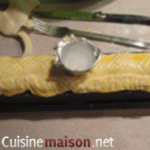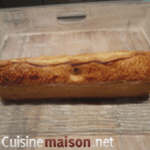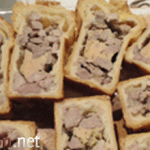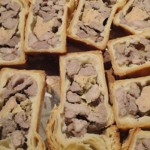 </p