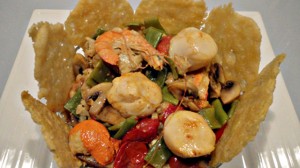 Recipe: Risotto with Saint Jacques
Scallops risotto recipe, they were on sale this week in my supermarket and I had a friend who came to have lunch at home. Saint-Jacques always a lot of pleasure to cook as to eat, they remain by far my favorites, friends beware the reserves of the ocean are inexhaustible. There is no shortage of Saint Jacques recipes on the internet, each chef takes advantage of his know-how to decorate them in their own way, me anyway I like them in all sauces, cooked or raw.
Recipe ingredients
Risotto with Saint-Jacques recipe for 8 people:
200 g of prawns
500 rooster
400 g of frozen scallops
350 g of fresh scallops
1 onion
300 g frozen seafood cocktail
2 tablespoons of olive oil
130 g Paris mushrooms
125 g coconut beans
250 cherry tomatoes
10 sprigs of fresh thyme
20 cl of white wine
40g butter
500g Arborio rice
1 tbsp of fish stock
100 g parmesan
2 tbsp of mascarpone
Instructions
Peel the onion, then cut it finely.
Heat the olive oil in a large skillet.
Sear the onion, do not let it brown.
Add frozen seafood.
Add the roosters.
Remove the leaves from the fresh thyme, then add it.
Peel the prawns, then add them.
Roast the cherry tomatoes in the oven with 1 tablespoon of olive oil for 10 minutes.
Sear the mushrooms in 1 tablespoon of olive oil for 3 minutes, add a little oil if necessary.
Cook the coconut beans in the microwave for 6 minutes, power fully, they should remain a little crunchy.
Pour in the rice.
Cover the flavored water with the stock and cook the rice for 16 to 18 minutes.
Sear the scallops in the butter.
Place 6 tablespoons of parmesan powder on baking paper and cook at 200 ° for 10 minutes.
Add before serving, the Parmesan, tomatoes, mushrooms, scallops.
Preparation time: 30 minutes
Cooking time: 17 minutes
Number of people: 8
4 star rating: 1 review
What wine to drink with: Risotto with scallops
My favorite wine for this recipe: Bourgogne Aligoté Cépage Aligoté
Temperature between 08 ° and 10 °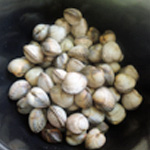 Rinse the roosters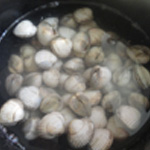 Disgorging the roosters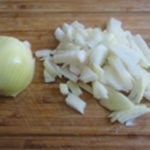 Slice the onion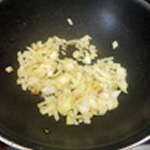 Sear the onion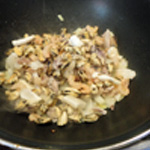 Barely color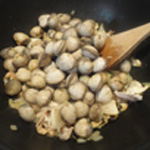 Open roosters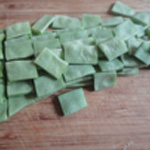 Cut the coconuts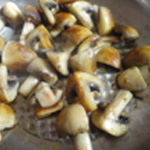 Sear the mushrooms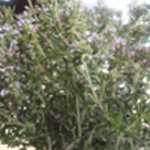 Add thyme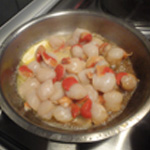 Sear the nut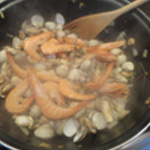 Add the prawns
Add the mushrooms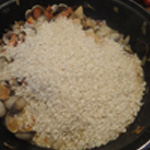 Add the rice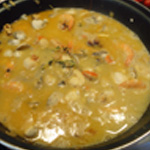 Cover with water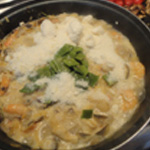 Add the parmesan
Make the parmesan tiles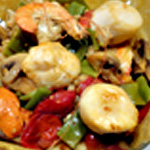 Zoom<img src="/wp-content/uploads/2021/09/8948818164251114009.jpg" class="aligncenter"