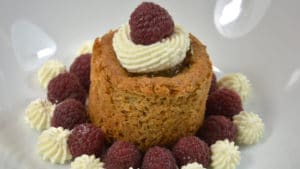 Hazelnut shortbread recipe
I had my friend Florence, who came to sleep at the house, so as she is rather greedy, I chose this dessert of small hazelnut shortbread cookies. You will love these little shortbread cookies ready in about ten minutes, deliciously scented, I brought a little acidity with the lemon gelatin. Of course I took advantage of the raspberries, my daughter Léonie's favorite fruit. I will surely start again with a dark chocolate ganache, I will present this recipe to you later which will ripen a little. I chose for these little hazelnut shortbread cookies, a high quality wine that I received to test, a white Hermitage from the organic cultivation of the house Frédéric Pierro in Saint Bardoux
Small hazelnut shortbread recipe for people:
Ingredients
70 gr of ground hazelnuts
30 g ground almonds
125 g butter
2 g of salt
45 g egg yolks (about 3)
100g of flour
7 g of baking powder
100 g icing sugar
25 cl of fluid cream
3 tablespoons of lemon juice
3 tablespoons of water
1 tablespoon of powdered sugar
1 gelatin sheet
Instructions
Preheat the oven to 160 ° with rotating heat.
Mix the ground hazelnuts and almonds, the yeast, the sugar directly in the mixer with the foil.
Add the softened butter, cut into small cubes, mix at low speed.
Add the egg yolks, mix at low speed.
Add the sifted flour, in small doses.
Form a ball and film it, then place it for 60 minutes.
Soak the gelatin sheet in cold water.
Heat the lemon juice and water with the spoonful of powdered sugar.
Add the gelatin sheet, wringing it out as much as possible.
Place in the refrigerator, until set.
Line the tartlet molds, then fill them halfway.
Place in the hot oven for 20 to 25 minutes.
Take out of the oven and let the mussels cool.
Pour the gelled lemon juice in a pocket with a small nozzle.
Place the lemon on top of the shortbread to add a little acidity.
Whip the cream into a firm whipped cream.
Pour the whipped cream into a pocket with a large notched nozzle.
Place the whipped cream on the lemon to hide it.
Place a nice raspberry on the top of the shortbread.
Place a shortbread in a large deep plate.
Arrange the raspberries around the shortbread.
Place a dab of whipped cream between each raspberry.
Slice 4 raspberries into three rounds and place them on the edges of the plate.
Preparation time: 20 minutes
Cooking time: 25 minutes
Number of people: 4
4 star rating: 1 review
What wine to drink with: Hazelnut shortbread cookies
My favorite wine for this recipe: Hermitage blanc grape Marsane (white hermitage)
Temperature between 10 ° and 12 °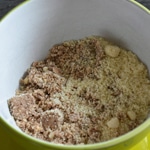 Crush the hazelnuts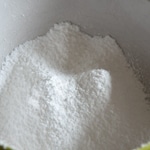 Add flour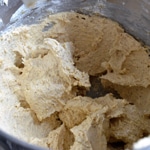 Add the butter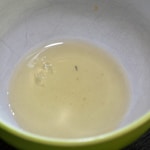 Dissolve gelatin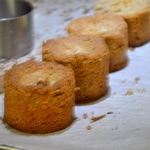 Baked shortbread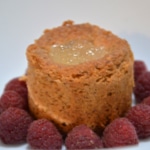 Pour in the gelatin lemon
Zoom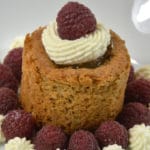 Partnership
I offer you a white Hermitage (pastime) from organic farming, I had the chance to taste it, I loved it.
It is a round and ample wine, one easily finds aromas of white peach, honey, pear and a good length at the end of the mouth.
Maison Pierro offers 500 bottles for this vintage.
Maison Frédéric Pierro in Saint Bardoux 26260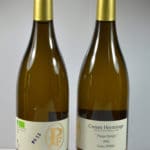 2015 hobby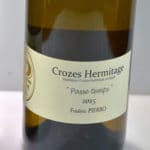 Zoom hobby 201