<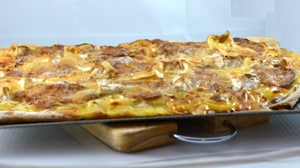 Recipe: Andouille Pizza
Vire andouille pizza recipe. We love all pizza at home. And particularly the pizzas where there are a lot of cheeses, here with a well-ripened quality Camembert. The andouille de Vire, at home we love this product from Normandy, moreover we find it in supermarkets, but nothing to do with the andouille de Vire from a butcher in the region.
Recipe ingredients
Pizza Andouille recipe for 3 people:
12 slices andouille
8 small potatoes
1 rustic camembert
2 tablespoons of sour cream
1 tablespoon of mustard
1 onion
Instructions
Preheat the oven to 200 °
Cook the potatoes.
Peel the potatoes, then cut them into slices.
Prepare the pizza dough.
Roll out the pizza dough.
Spread the cream on the pizza dough.
Place the potatoes on the cream.
Lightly coat the potatoes with mustard.
Slice the Camembert in equal parts.
Place the andouille slices on the pizza.
Place the pieces of Camembert between the slices of andouille.
Place in the hot oven lower rack for 40 minutes.
Enjoy very hot.
Preparation time: 30 minutes
Cooking time: 40 minutes
Number of people: 3
4 star rating: 1 review
What wine to drink with: Pizza Andouille
My favorite wine for this recipe: Corbière rouge Cépage Garignan, Grenache noir, Cinsault
Temperature between 16 ° and 18 °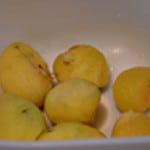 Bake the potatoes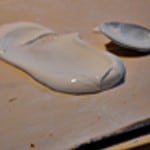 Spread the cream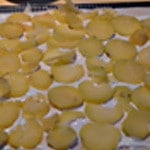 Slice the potatoes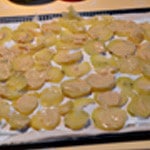 Pepper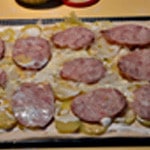 Put away the andouille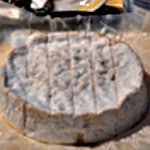 Cut the Camembert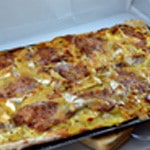 Baked pizza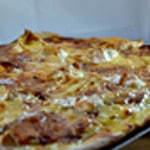 Zoom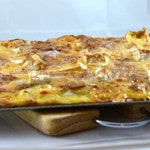 Thank you to Critou from the blog Une Normande en cuisine who inspired me with this beautiful recipe.