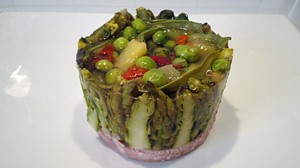 Recipe: Asparagus aspic
Asparagus aspic recipe for a royal starter, my aspics caused a sensation at the table. I like asparagus and I love presenting them differently, asparagus mayonnaise, velvety asparagus… I cook my asparagus in a tea towel with the tips out of the water, the body immersed in a large volume of salt water and the tips in steam, they remain whole and tasty. For a holiday meal, the asparagus asparagus will bring you beautiful colors at the beginning of spring.
Recipe ingredients
Asparagus Aspic recipe for 6 people:
0.650 kg of asparagus
1 packet of jelly
1 tablespoon of cognac
350 ml of water
150 g shelled peas
¼ teaspoon of powdered sugar
80 g snow peas
30 g pickled bell pepper
1 slice of thick bone ham
Instructions
Prepare the jelly, it should be poured, when it is a little thick, over the vegetables.
Mix the powder with cold water.
Add a tablespoon of cognac.
Heat the preparation until the first bubbles, stirring regularly.
Stop heating from the first bubbles.
Let cool or cool for an hour, before pouring in the jelly.
Peel the asparagus then cook them as here.
Shell the peas.
Cook the peas in salted water for 20 minutes.
Add the sugar.
Fix the chlorophyll once the peas are cooked by cooling them under cold water.
Taper the pods.
Cook the snow peas all in salted water for 12 minutes.
Press the peppers in a plastic wrap to dry them.
Cut the pepper into small squares.
Cut the ham so that it fits in your circle.
Place a sheet of cling film.
Place the ham on the film.
Place the circle and close the circumference of the circle with the film, in order to make it waterproof.
Cut the asparagus tips at the height of the mold.
Slice the asparagus tips in half lengthwise.
Place half an asparagus all around your stainless steel ring, alternating.
Cut the rest of the asparagus into small cubes.
Fill with the vegetables and the rest of the asparagus.
Pour in the almost set jelly.
Spend an hour in the refrigerator.
Unmold your circles.
Preparation time: 20 minutes
Cooking time: 20 to 25 minutes
Number of people: 6
4 star rating: 1 review
What wine to drink with: Asparagus asparagus
My favorite wine for this recipe: Chablis Chardonnay grape
Temperature between 08 ° and 10 °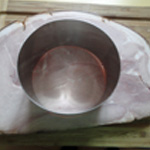 Cut the ham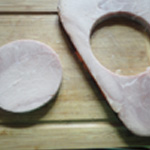 Remove the base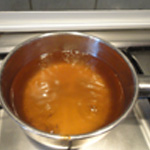 Make the jelly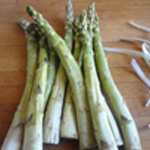 Green asparagus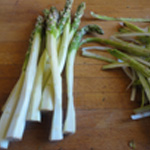 Peel the asparagus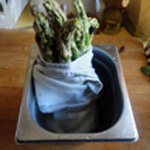 Cook the asparagus standing
Peas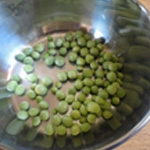 Shell the peas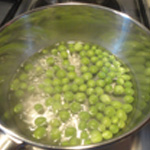 Cook the peas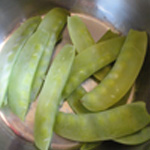 Eat them all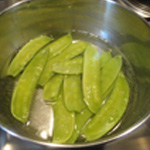 Cook the eats everything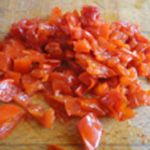 Cut the pepper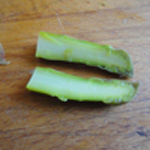 Slice the tip in half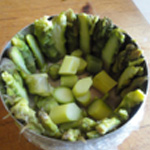 Asparagus standing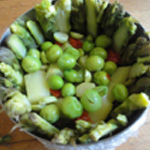 Add the vegetables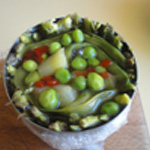 Pour the jelly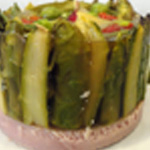 Zoom<img src="/wp-content/uploads/2021/09/7738396671608654996.jpg" class="aligncenter"