BBQ Peppers Recipe
Peppers on the barbecue, nothing could be easier if you have a plancha on your barbecue like me. For this very sunny or very hot day, my friends asked me for vegetables on the barbecue, I immediately imagined my plancha full of colors with vegetables cooking in the sun, I opted for barbecued peppers . An easy to make pepper recipe that will cook gently on your barbecue, slightly sweet, they still go this fragrant under the heat of cooking.
Barbecue Peppers Recipe 4 for people
Ingredients :
2 large red peppers
2 large green peppers
2 large onions
2 cloves garlic
2 tablespoons of olive oil
1 tablespoon of Provence herb
Instructions
Rinse the peppers in clean water.
Slice the green and red peppers into small squares.
Peel and slice the onions into small squares.
Peel and cut the garlic into slices.
Mix everything in a salad bowl, salt and pepper.
Add olive oil.
Heat the barbecue grill quite hard.
Place the peppers on the hot grill plate and reduce the heat.
Turn regularly with a large spatula.
Preparation time: 10 minutes
Cooking time: 10 to 15 minutes
Number of people: 4
4 star rating: 1 review
What wine to drink with: Barbecued peppers
My favorite wine for this Lirac rosé recipe: Grenache noir grape, syrah, mourvèdre
Temperature between 10 ° and 11 °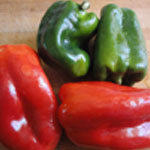 Peppers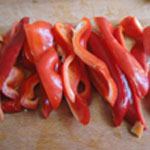 Slice lengthwise
Then in square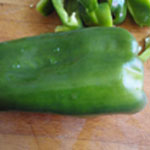 Green pepper
Slice lengthwise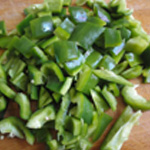 Then in square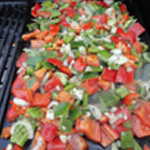 Grill on the plancha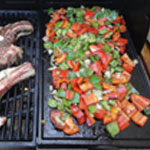 Then return