Recipe: Barbecued Quail
Recipe for barbecued quail, to change a little sausage and merguez. I love barbecue cooking in summer as well as in autumn and spring, the barbecue recipes can be endlessly available, vegetables, fish, meats, fruits, everything can be cooked on the barbecue. Cooking quail on the barbecue is a little tricky, you have to start with a low heat, in fact quails are fragile and a little long in cooking, they know how to make themselves wait.
Recipe ingredients
Barbecue quail recipe for 4 people:
4 quails
1 tablespoon of 4 spices
1 tablespoon of Sichuan pepper
1 teaspoon of honey
4 tablespoons of soy sauce
1 clove of garlic
Instructions
Cut the quails in half or ask your butcher to prepare them for you.
Peel the garlic, then finely chop it.
Mix the spices with honey and soy.
Brush the quail generously with a brush.
Leave to rest for an hour.
Cook on the barbecue, be careful, it is a bit long, start with a low heat, cooking time 20 to 30 minutes.
Preparation time: 10 minutes
Cooking time: 30 minutes
Number of people: 4
4 star rating: 1 review
What wine to drink with: BBQ quail
My favorite wine for this Haut Médoc recipe: Cabernet Franc grape; Cabernet Sauvignon ; Merlot
Temperature between 15 ° and 16 °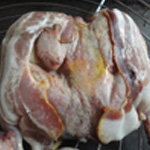 Cut in half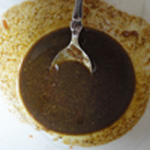 Prepare the sauce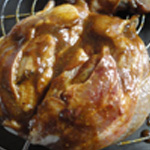 Brush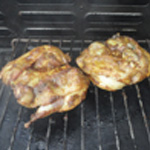 Barbecue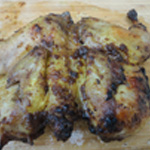 Cooked quail