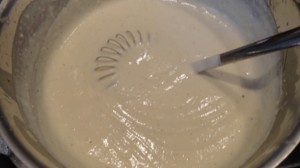 Recipe: Bechamel sauce
Bechamel sauce recipe, here is my easy bechamel sauce you won't have a problem if you follow the few rules. Use butter rather than olive oil, don't forget to add salt and pepper to your preparation. Always incorporate cold milk into the hot white roux and gradually, the bechamel sauce accompanies many dishes and especially lasagna, endives with ham and of course all gratins. you can also add a cheese at the end, for example ricotta to your béchamel sauce, which will give it a little more flavor, don't forget the nutmeg tip to grate just before serving.
Recipe ingredients
Bechamel Sauce Recipe for 4 people:
50 g butter
50 g flour
50 cl of whole or ½ skimmed milk
1 pinch of nutmeg
Salt and pepper
Instructions
Heat the butter in a saucepan and let it melt gently.
Add the flour and stir constantly with a wooden spoon.
Let the preparation lightly brown.
Gradually pour in the cold milk to amalgamate the products.
Stir and cook your béchamel for a few minutes.
Salt and pepper
Stop cooking as soon as you have obtained the desired creaminess.
Grate the nutmeg and cover with a film if you do not use it immediately.
Preparation time: 10 minutes
Cooking time: 0 minutes
Number of people: 4
4 star rating: 1 review
What wine to drink with: Bechamel sauce
My favorite wine for this recipe: to choose according to the dish that your sauce will accompany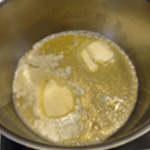 Melt the butter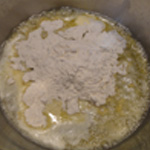 Add flour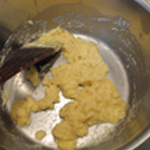 Brown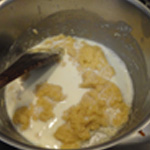 Add a little milk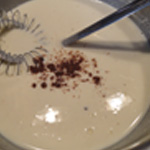 Spice