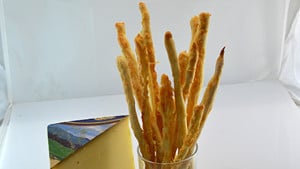 Recipe: Breadstick with Comté
Breadsticks recipe with Comté, how to make breadsticks without making Comté, the cheese of our region. I like homemade appetizer cakes, I'm going to start freezing them to test, of course I'll be sure to tell you about them. I imagine freezing the raw breadsticks to cook them just before serving them and to present them still lukewarm. Breadstick in the Comté for the start of a meal with friends, I will serve a dry wine, surely a Savagnin, as we will remain in homage to Franche Comté, which is very close to Italy, the king of breadsticks.
Recipe ingredients
Breadsticks recipe with Comté for 45 breadsticks:
200 gr of flour
113 gr of lukewarm water at 35 °
10 gr of baker's yeast
6 tablespoons of grated Comté cheese
4 g of salt
Instructions
Mix the flour and salt.
Mix the yeast with lukewarm water.
Add the water to the flour.
Knead 10 minutes
Let rise for 45 minutes.
Expel the air by crushing with the palms of the hands.
Take pieces of bread dough of 20 gr.
Crush the piece of dough.
Place the Comté on the bread dough.
Roll them with both hands pushing on the outsides and incorporating the county.
Cut the breadsticks in half, place on a baking sheet covered with a sheet of paper.
Leave to swell for 30 minutes.
Place in a hot oven at 220 ° for 8 to 12 minutes.
Preparation time: 30 minutes
Cooking time: 12 minutes
Number of people: 6
4 star rating: 1 review
What wine to drink with: Breadstick in Comté
My favorite wine for this recipe: Savagnin blanc Cépage Savagnin
Temperature between 08 ° and 10 °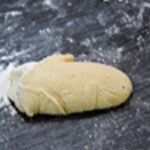 Let it grow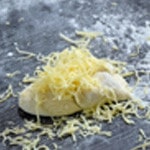 Add county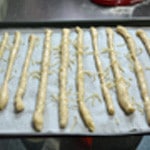 Form the breadsticks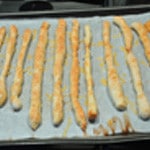 Cooked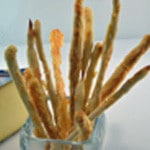 Zoom