Recipe: Carnival Donuts Recipe
Carnival donuts recipe , I made the donut dough for a natural and easy recipe. Carnival donuts a recipe from a friend who got her recipe from her mom, donuts that swell, swell, glonfe. This baker's yeast preparation will allow you to make large, very soft donuts. Recipe for donut dough to prepare the day before, let the donut dough rest overnight, it will be much more generous. Donuts for breakfast, I love to dip them in my coffee in the morning.
Ingredients:
Carnival donuts recipe for 100 donuts
12 eggs
250 g butter
½ teaspoon of salt
150 g of sugar
20 cl of sour cream
3 tablespoons of orange blossom water
1200 g of flour
42 g baker's yeast
75 cl of grape seed oil
Instructions
:
Separate the eggs from the yolks and whites.
Whip the egg whites until stiff.
Mix the yolks with the sugar and the melted butter beat a little.
Add the salt and finally the cream.
Crumble the yeast in a little milk and mix with the yolks.
Incorporate the sugar mixture with the soft eggs.
Add the flour as you knead (I used my Kitchenaid power 1 with the kneader) for half an hour.
Let stand overnight (be careful, the dough will triple in volume).
The next day knead the dough a little, and make a nice ball.
Roll it out to a height of about 5 mm, then leave to stand for half an hour.
Cut the dough with a notched wheel lengthwise then crosswise.
Make small cuts in each donut.
Heat the oil in your fryer, not too hot it should not burn
Cook your donuts, do not hesitate to filter your oil several times, I changed it 3 times.
Sprinkle your cooked donuts with icing sugar.
Preparation time: 60 minutes
Cooking time: 0 minutes
Number of people: 100 donuts
4 star rating: 1 review
What wine to drink with: Carnival donuts recipe
My favorite wine for this Pineau des Charentes blanc recipe: Ugny blanc grape
Temperature between 08 ° and 10 °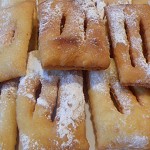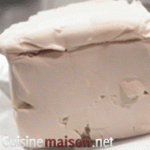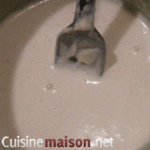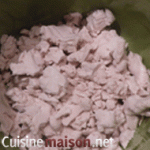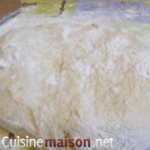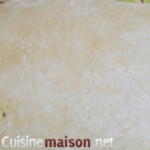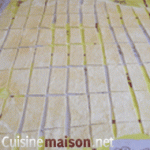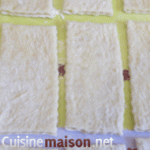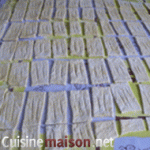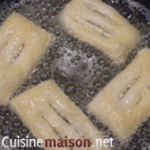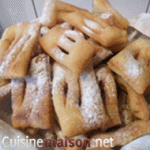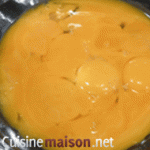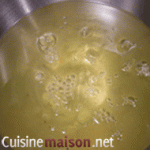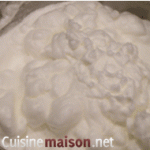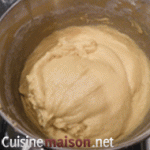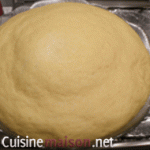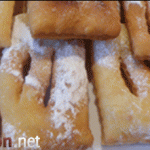 More recipes:
Onion fritters

Squid in donuts

Cherry fritters

Banana choco delight
plain flour
Baker's yeast
Eggs Pascal
Hide reactions

@Jocelyne
It is of course baker's yeast, fresh yeast, at least for this recipe.
Best regards
PascalB

We talk about brewer's yeast in the summary, then baker's yeast …
Which yeast should I use?

I like these little donuts !!!

Delicious recipe thank you very much

@Nadine,
Thanks for the info, I just corrected the recipe. You see three people have read the recipe with which it is online… ..
Have a nice week end
Pascal kisses

great recipe! I put more sugar. on the other hand my little pascal in the ingredients you list butter but it is not found in the statement of the recipe! when to put it? melted or ointment? I personally I melted it and incorporated it into the yolks before adding the whites and the flour

Good evening; discovering your cave of delight I stopped and saw a lot of things that made me want to redo them and say my congratulations and encouragement

At the request of Internet users I add a little tip. FOR THE 100 DONUT OF PascalB YOU ADD THE grated ZEST OF 4 ORANGES NOT TREATED WITH ORANGE BLOSSOM WATER WHICH IS ALREADY IN THE RECIPE. This tip comes from my great -mother who regularly made this recipe to accompany chicory coffee.

a little more sugar and it's perfect! even if we don't have time to rest the dough !!!!!

hi Calou, well, I'm going to be unfaithful to our mom and try another recipe than hers tomorrow night verdict kisses

great, the donuts were very good in addition to medium size so very good. I think I will put a little more sugar and orange blossom water, I like it when it's fragrant.
I advise you to try this recipe it is tyrès succeeds.
Your reactions / questions / tips: Cancel reply
Remark
Name *
Email *
Website
</em