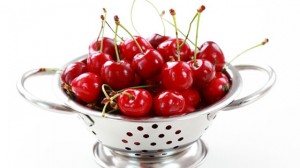 Recipe: Cherry fritters
Cherry donuts recipe. A fairly easy to make cherry fritters recipe that comes straight from my grandmother, the memories come in as I type the text. What a pleasure to taste the still warm cherry fritters, sweetened with caster sugar which crystallizes a little. The children come to measure the baking of the donuts to try to have one, then two, then three …. This year the cherries will not be abundant, time has lost all these benchmarks … The cherry donut a tradition of the Haute Saône with these festivals in honor of this fruit, let's not forget kirch.
Recipe ingredients
Cherry fritters recipe for 4 people
120 g flour
8 cl of milk
4 tablespoons of oil
4 egg whites
400 g pigeon heart cherries
90 g granulated sugar
1 sachet of vanilla sugar
1 pinch of salt-
Frying oil
Instructions
Pour the sifted flour into a terrine.
Add the oil, salt and milk and mix until you get a smooth paste.
Beat the egg whites until stiff, and incorporate them into the dough, it must be very thick.
Let the dough rest for 1 hour.
Rinse the cherries, remove the stems and dry them with paper towels.
Combine the sugar and vanilla sugar in a bowl.
Heat the frying oil to a medium temperature that is not too hot.
Mix the cherries in the preparation, stir gently so that they are well soaked.
Place a tablespoon of cherries and dough in the deep fryer and let the dough brown.
Drain the donuts on food paper, sugar abundantly with the vanilla sugar.
Preparation time: 20 minutes
Cooking time: 10 minutes
Number of people: 4
4 star rating: 1 review
What wine to drink with cherry fritters:
My favorite wine for this recipe: Muscat de Frontignan. Grape variety: Muscat Blanc.
Temperature between 7 ° and 8 °
Thank you to Philippe for this morning of picking.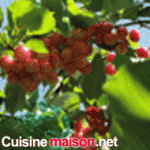 The cherries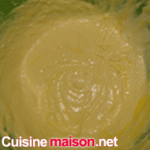 Dough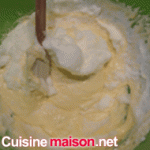 Whites in snow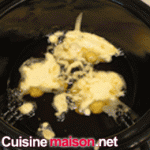 Bake the donuts
Flip the donuts