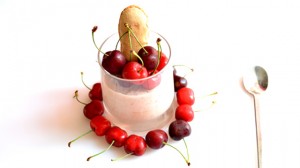 Recipe: Cherry mousse
Cherry mousse recipe, they arrive on the markets, it's good they bring the sun. I love cherries, they always have breathtaking colors, of course this mousse changes from the traditional clafoutis, but a clafoutis is so good. I am waiting for the Napoleon cherries to make them in vinegar, I have just finished my last jar. I would have liked to have had more color in the mousse, next time I will add even more cherries, so that my cherry mousse is even more colorful.
Recipe ingredients
Cherry mousse recipe for 3 people:
500 g cherries
250 g of mascarpone
2 tablespoons of icing sugar
4 tablespoons fluid cream
Instructions
Rinse the cherries under running water.
Pit the cherries, reserving the 12 best ones.
Blend the cherries in a blender.
Beat the mascarpone with the sugar.
Add the fluid cream, then beat again.
Add the cherry coulis, then beat again.
Pour the preparation into verrines.
Place a cookie with a spoon.
Place the whole cherries on the mascarpone.
Refrigerate for half an hour.
Preparation time: 35 minutes
Cooking time: 0 minutes
Number of people: 3
4 star rating: 1 review
What wine to drink with: Cherry mousse
My favorite wine for this recipe: Muscat de Lunel Grape variety Muscat blanc
Temperature between 07 ° and 08 °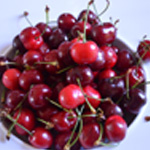 The cherries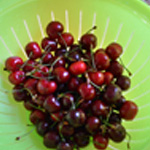 Pitted cherries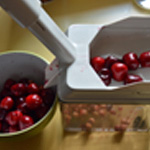 Rinse the cherries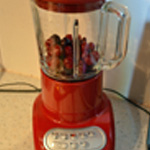 Check that no kernel remains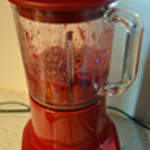 Pulse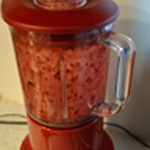 Wait a few seconds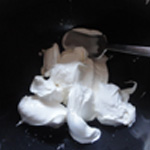 Beating egg whites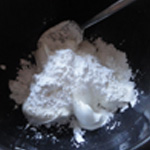 Add the icing sugar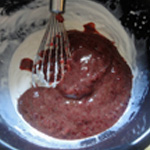 Incorporate the cherry coulis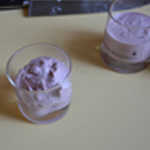 Pour into the verrines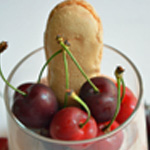 Zoom