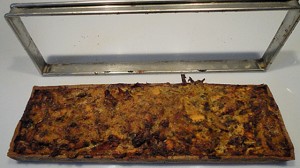 Recipe: Chicken quiche
Chicken quiche recipe, we had half a chicken cooked on a spit. This is how to accommodate leftover chicken, I usually freeze them to make lasagna. I added frozen spinach to my quiche preparation, it made my quiche really soft.
Recipe ingredients
Chicken quiche recipe for 8 people:
400 g leftover chicken
2 tablespoons of soy sauce
1 bunch of flat-leaf parsley
2 eggs
5 onions
400 g frozen spinach
200 g button mushrooms
1 tablespoon of olive oil
140 g of grated Comté
Pastry
100 g of corn flour
100 g chestnut flour
300 g of type 55 flour
250 g butter
10 g of salt
10 cl of water
1 egg
Instructions
Leave the butter at room temperature for an hour.
Mix the flours
Sand the butter with the flour, rubbing your hands together.
Dissolve the salt in lukewarm water.
Add the egg, make a ball and place in the refrigerator for an hour.
Spread the shortcrust pastry in a floured and buttered tart mold.
Bone the chicken.
Rinse the parsley, then dry it with food paper.
Finely chop the parsley.
Peel the onion then cut it into thin rings.
Heat a pan with olive oil.
Sear the onions and let them brown a little without grilling too much.
Add frozen spinach and soy.
Add the parsley, then stop cooking.
Mix with the chicken and add the grated Comté.
Crack the eggs and add them to the chicken
Fill the tart mold with your preparation.
Place in a hot oven at 180 ° for 45 minutes.
Preparation time: 20 minute (s)
Cooking time: 45 minute (s)
Number of people: 8
4 star rating: 1 review
What wine to drink with: Chicken quiche
My favorite wine for this recipe: Alsace pinot noir Grape Pinot noir
Temperature between 10 ° and 14 °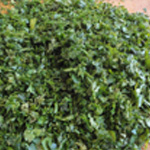 Chop the parsley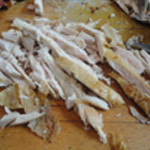 Bone the chicken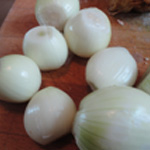 Peel the onions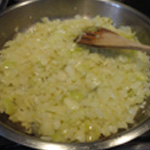 Slice the onions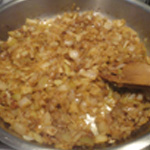 Color the onions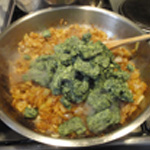 Add the spinach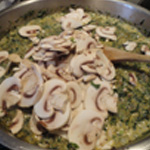 Add the chicken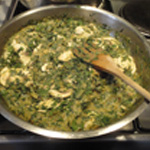 Let reduce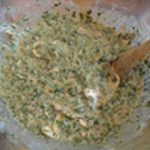 Add the eggs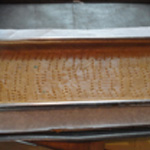 Prick the dough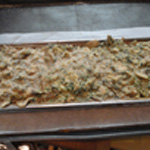 Garnish