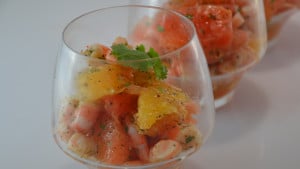 Recipe: Citrus Shrimp
Citrus shrimp recipe, a great starter to start a year-end meal. They are light, they have their place at the end of the year celebrations, their price is often affordable. I like hot or cold shrimp, they are always welcome. As an aperitif, I like little hands to free them up one to two hours in advance. More than to salt them lightly and pepper generously. Citrus shrimps, a divine mixture of sea and citrus fruits, the acidity of grapefruits will bring out the taste of shrimp, divine damselfish, they are still abundant. A nice glass of freshness, your friends will love these citrus prawns.
Recipe ingredients:
Citrus shrimp recipe for 4 people:
500 gr of prawns
2 pomelos
1 orange
1 teaspoon of Séchouan pepper
1 tablespoon of olive oil
5 cilantro twigs
Instructions
Peel the prawns
Cut them in three or two depending on the size.
Peel the grapefruit and orange.
Crush the pepper just before mixing.
Mix all ingredients.
Pour the preparation without touching the edges of the verrine.
Finely chop the cilantro.
Sprinkle the verrines with coriander.
Preparation time: 15 minutes
Cooking time: 15 minutes
Number of people: 4
4 star rating: 1 review
What wine to drink with: Citrus Shrimp
My favorite wine for this recipe: Crémant de Bourgogne Grape Chardonnay ey Pinot noir
Temperature between 08 ° and 10 °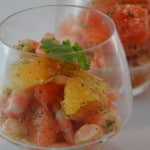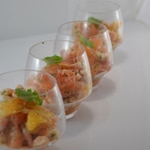 Zoom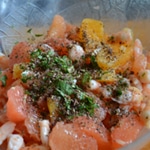 Add the herbs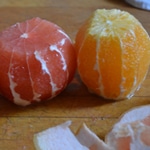 Citrus fruits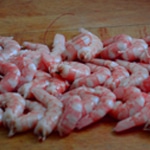 Destroy the shrimps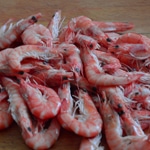 Shrimp