Clementine mousse recipe
Mousse recipe; fruit mousse recipe with clementines. clementine mousse with champagne foam. This clementine recipes the fruits of winter and finish with a clementine mousse
Recipe for 4 people
For 4 people
– 3 tablespoons of powdered sugar
– 10 grams of gelatin
– 20 cl of champagne
– 6 clementines (organic if possible for the zest)
– 2 eggs
– 15 cl of liquid full cream
In a small saucepan, melt 3 tablespoons of sugar in 100 ml of water for 8 minutes over low heat. Weigh 5 g of gelatin, soak in cold water, wring out the gelatin and mix it off the heat with the lukewarm sugar syrup. Mix the contents of your saucepan until you obtain a very homogeneous liquid. Let cool a little before adding the champagne. Pour the jelly at the bottom of 4 beautiful verrines and set aside in the fridge for at least 3 hours.
Soak the rest of the gelatin in cold water. Wash 3 clementines and grate the zest. Squeeze the juice of 3 clementines and the clementines from the zest, cook this juice slowly, add the zest with 3 tablespoons of sugar for 8 minutes. Off the heat, finely mix the juice and the candied zest of the clementines. Drain the gelatin and melt it in the hot clementine syrup. To book.
Whip the cream into a firm whipped cream and set aside in the fridge.
Whip the egg whites until stiff.
Whisk the egg yolks with 1 tbsp. of sugar until the mixture turns white. When the clementine jelly begins to set very lightly, mix it with the sweetened egg yolks, whisk well using a manual whisk so that the mixture is smooth. Immediately add the crème fraîche mounted in whipped cream.
Finish by incorporating the egg whites with a spatula. Mix well delicately. Reserve for at least 3 hours in the fridge.
When ready to serve, form quenelles of clementine mousse in a pastry bag, and place one in each verrine. Sprinkle with small zest of clementines and a supreme of clementine.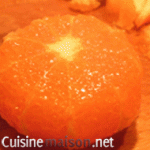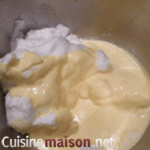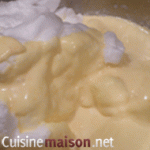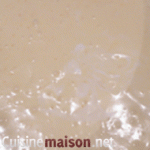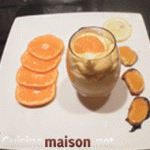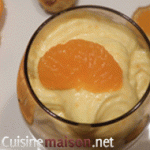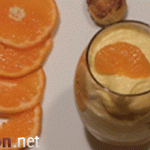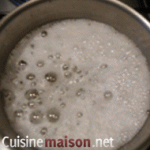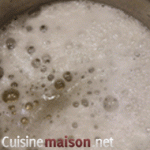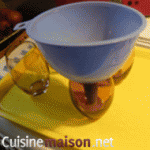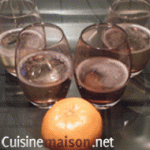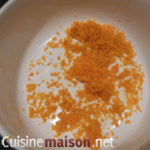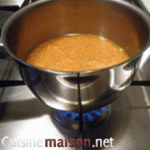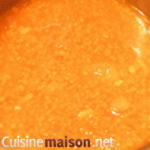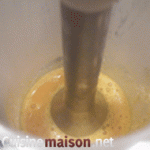 More recipes:
Clementine mousse

Clementine delight

Clementine frozen soufflés

Gratin De Clementines Pascal
Hide reactions

I'm not going to repeat what Claudine says, but that's exactly what this recipe is all about. Thank you

… Hum !!! A pure wonder.
No word is strong enough to express what our taste buds are feeling.
Claudine
Your reactions / questions / tips: Cancel reply
Remark
Name *
Email *
Website
</p