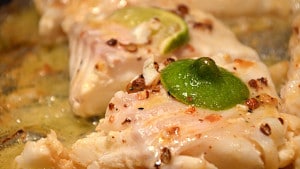 Recipe: Cod fillet and lime
Cod back and lime recipe, a little light recipe before the big cavalry at the end of the year. I like this fish which cooks gently in the pan, on a sheet of baking paper. It will perfume itself when the lime is cooked, we do not turn it over. In fact, it will cook on the top just with the hot fat from the cooking, so you have to sprinkle and sprinkle it. Cod back and lime, I like fish with lime. Here for this recipe the lemon will almost candy in the pan, releasing its flavor to the maximum. We tasted it with Clothilde one evening when my son had let us down. Ideal for an evening meal.
Recipe ingredients
Cod and lime fillet recipe for 2 people:
2 cod back
1 organic lime
50 g butter
1 teaspoon ground pepper
1 baking sheet.
Instructions
Rinse the cod backs under the tap, then dry with food paper.
Rinse the organic lemon under the tap, then slice regularly.
Heat a pan with the cling film and the butter.
Sear the lemon in the butter to flavor it.
Place the cod fillets in the very hot butter.
Lower the heat under the pan.
Frequently baste the cod back with very hot butter, you do not touch the cod.
Stop cooking the cod as soon as it is cooked on top.
Serve on hot plates.
Preparation time: 10 minutes
Cooking time: 15 minutes
Number of people: 4
4-star rating: 1 review)
What wine to drink with: Cod back and lime
My favorite wine for this recipe: Saumur varietal Chenin blanc, Chardonnay, Sauvignon blanc
Temperature between 08 ° and 10 °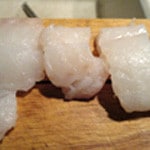 Backs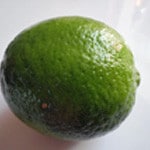 Wash the lemon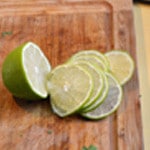 Slice the lemon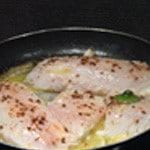 Cook the backs without turning them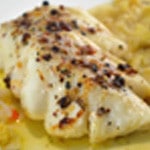 Zoom