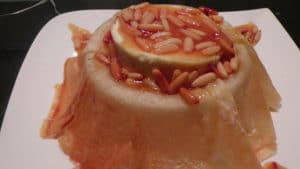 Vanilla Pannacotta Crisp Recipe
Panacotta, a vanilla panacotta recipe with a caramelized base, creamy and crunchy at the same time, this dessert is full of surprises. A recipe with sour cream and caramel, some toasted pine nuts, you will love this marriage. We really like panna cotta, this dessert from the other side of the Alps, but whether cured or salted it is always a great gourmet moment. Italians are fond of this cream for dessert and this crunchy panna cotta will not leave anyone indifferent.
Vanilla panna cotta crunch recipe for 4 people
Ingredients :
1 packet of briks (8 sheets)
90 g butter
5 tablespoons of icing sugar
1 vanilla pod
1 packet of vanilla sugar
60 gr of white chocolate
50 cl of fluid cream
100 g of hazelnuts
50 g of brown sugar
4 tablespoons of caramel syrup
Instructions
Pour the fluid cream into a saucepan, let it boil.
Add 1.5 g of agar agar, vanilla sugar and boil for 1 minute.
Off the heat, add the tablespoon of icing sugar.
Mix with a whisk.
Pass the preparation through Chinese.
Add the off-white chocolate into small pieces and let it melt gently.
Stir from time to time.
Then, once warm, pour into your molds covered with cling film (be careful, your molds must be barely smaller than those of the pastry sheets in order to succeed.
assembly).
Let cool in the refrigerator overnight.
Butter a sheet of brik, then sprinkle icing sugar all over your sheet.
Cover with a pastry sheet and repeat the operation.
Butter the outside of the container to place your pastry sheets so that they take their shape, it's a delicate operation, place the pastry sheets on your mold.
Put in a hot oven at 200 ° for 10 minutes, be careful to watch your oven, the leaves will turn very quickly into caramel, once cooked, be careful with your mold.
brick is very crumbly.
Let cool before unmolding.
The next day, unmold the pastry sheets, be careful they are very fragile.
Then unmold the pana cotta.
Gently place the pana cotta in the brick molds, then set aside.
Reduce the hazelnuts with a knife in a pan.
Heat 20 g of butter then the crushed hazelnuts and brown sugar.
Stir and cook to obtain a caramel, let cool.
Just before serving, break your hazelnut mixture
Place the crushed hazelnuts on the pana cotta.
Pour 1 tablespoon of syrup over the hazelnuts.
Preparation time: 30 minutes
Cooking time: 10 minutes
Number of people: 4
4 star rating: 1 review
What wine to drink with: Vanilla Panna Cotta Crisp Recipe
Favorite wine: Monbazillac (Sweet white) Grape varieties: (Muscadelle, Sauvignon blanc, Sémillon)
Wine temperature between 11 ° and 12 °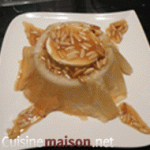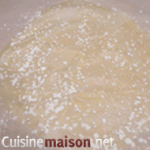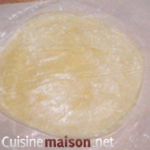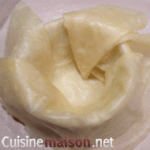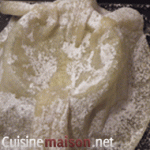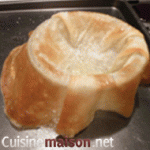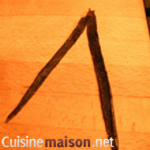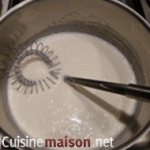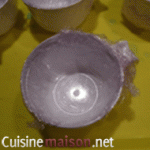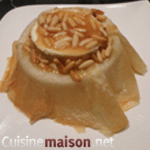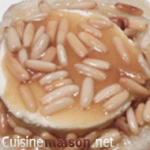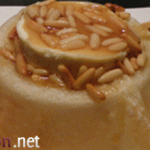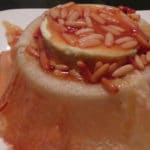 </p