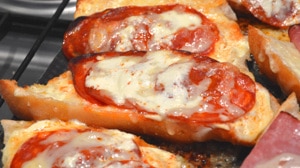 Recipe for croque monsieur with chorizo, a croque with a lot of character, especially if you have chosen the strong chorizo option. I like these quick meals in the evening when you don't feel like cooking. He yes it happens to me, but it is true, not very often. I chose a Spanish wine to accompany my chorizo croque monsieur, because they are the source of this sausage that makes me crack. For the children, I took the cancoillotte croque monsieur option, it's sweeter, although some are not afraid of spicy dishes. I recommend a nice tomato salad to accompany my chorizo croque monsieur.
Recipe ingredients
Croque monsieur with chorizo recipe for 4 people:
1 baguette
150g sliced chorizo, strong or mild
150 gr of Comté to grate
15 cl of dry white wine
100 g heavy cream
Instructions
Cut the baguette into thirds or quarters, then slice lengthwise.
Place the sliced baguettes on a baking sheet, crust down.
Generously sprinkle the breadcrumbs with the white wine on all slices.
Spread with the sour cream.
Add a little county
Place the chorizo slices on the Comté.
Grate a little Comté over the chorizo.
Place a dab of cream.
Place in the oven at 200 ° for 10 minutes.
Enjoy lukewarm with a nice green salad.
Preparation time: 10 minutes
Cooking time: 10 minutes
Number of people: 4
4 star rating: 1 review
What wine to drink with: Croque monsieur with chorizo
My favorite wine for this recipe: Rioja red grape Tempallino
Temperature between 16 ° and 18 °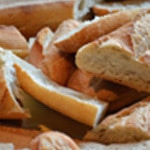 Cut the bread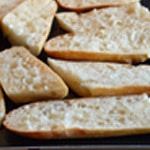 Pour the white wine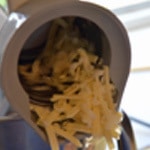 Grate the county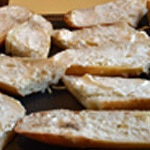 Add the cream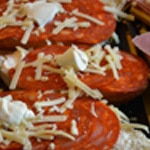 Place the chorizo