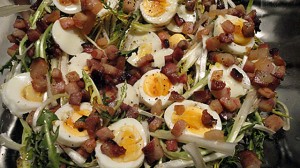 Recipe: Dandelion salad
Dandelion salad recipe here I cooked them with bacon, these are the first ones I found on the markets, spring is coming. Lardons I find that the marriage with dandelions is really happiness, if in addition you add hard-boiled eggs, then there… Dandelion salad for our evening of Valentine's Day.
Recipe ingredients
Dandelion salad recipe for 4 people:
400 g of dandelions
200 g of smoked bacon
4 eggs
2 tablespoons of apple cider vinegar
1 spoon of wine vinegar.
Salt and pepper
Instructions
Cook the eggs in a large volume of boiling water for 10 minutes.
Cool the eggs in a tap of cold water.
Scale the eggs, then slice them into rings.
Remove damaged leaves on each foot.
Cut the sections of the feet high enough so that nothing remains of the bud.
Dip the dandelions in a cold with the wine vinegar and let stand a few minutes.
Wring out the dandelion leaves.
Pour the eggs over the dandelions.
Skin the smoked breast and cut it into a small square.
Heat a pan and lightly grill the smoked bacon.
Pour directly over the dandelions, including the breast fat.
Pour the apple cider vinegar over the dandelions.
Season with salt and pepper and serve.
Preparation time: 20 minutes
Cooking time: 0 minutes
Number of people: 4
4 star rating: 1 review
What wine to drink with: Dandelion salad
My favorite wine for this recipe: Côte de Toul rosé Grape Pinot noir; Gamay
Temperature between 08 ° and 10 °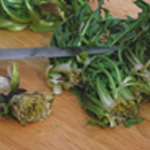 Remove bad leaves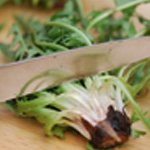 Slice the sections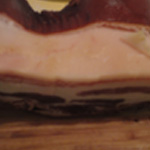 Skin the bacon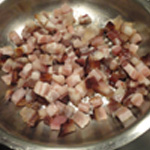 Grill the bacon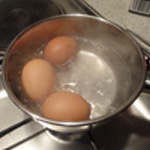 Cook the eggs