Paul Benoit and son in Pupillin in the Jura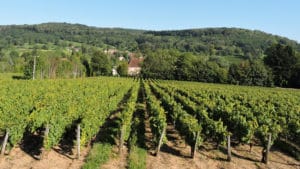 The Jura, so French !! is however half Swiss; just like us, they love their region and claim its originality. Here you are in a region where things are not done halfway on both sides of the border, the terroir is in the foreground; we master the wine, but also the cheese. Arbois, the capital, expresses the links of the land to these men. Today, this beautiful region has just been married to its neighbor Burgundy, which also enjoys a worldwide reputation; marriage of reason or of heart? in any case here is a marriage between two regions which have an ancestral past with the vine.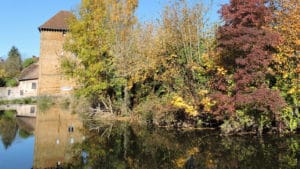 Paul Benoit's estate presents all the wines of the Jura, starting with the Pupillin, flagship of the Arbois and ending with the yellow wine, surely one of the most famous whites in the world. But impossible to leave the others aside; I will start with Savagnin, this white wine of character that cannot stand any compromise: you love it or you don't like it. But also the Plousard and Trousseau reds, light and sometimes discreet which can be used with beautiful grilled meats, but also the Crémant Roi for aperitifs. Of course, it's impossible not to talk about straw wine; another knowledge with methods that go back to the depths of time; here we dry the bunches of grapes before pressing them, we understand how we arrive at a syrupy nectar worthy of the Gods.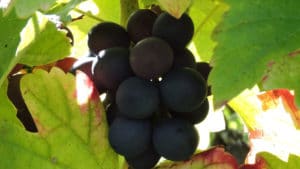 In this area we love wine and people, a cellar will allow you to delight and discover all the wines of this land with a free tasting, where ancestral methods are still present. You can, if you wish, visit the estate and explore the cellar.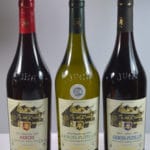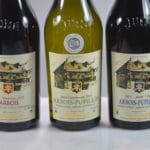 Arbois Trousseau 2015
With an intense red color, racy and fruity, with a magnificent nose of cherries, maybe morello cherries which reminds a little of pinot noir, then blackberry, blackcurrant often black fruits which last quite a long time. But we end with the mushrooms and the undergrowth, here it is nature.
Arbois Pupillin red pinot 2015
The color of a luminous ruby, this colorful and tannic wine recalls the great nobility of this pinot, which made the reputation of the neighboring vineyard, Burgundy. Here the main dominants are the red fruits (cherries, strawberries and even a little blackberries), it flows well and brings a little freshness.
Arbois Pupillin white 2015
A pale yellow color with a rather delicate mouthfeel with some flavors of vanilla or even exotic fruits, a white of exceptional freshness without any rigor, it slips smoothly to the delight of the taster.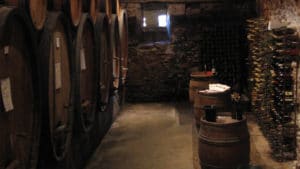 Paul Benoit son wine
Chardonnay Street
39600 Pupillin
Telephone: 0384 37 43 72
Email: paul-benoit-et-fils [Ate] orange.fr
Photo credit: Arbois tourist office in the Jura </p