<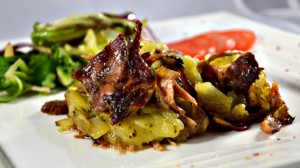 Recipe: Duck Parmentier
Duck parmentier revisited in a home cooking style. I did not use confit duck leg for this recipe, because I found beautiful sleeves on sale in my hypermarket. Of course at the end of cooking I recovered all the duck fat, which I passed through a Chinese then poured into a jar. Duck recipe that cooks with potato. A slightly rich but deliciously flavored potato gratin.
Recipe ingredients
Duck Parmentier recipe for 8 people:
3.5 kg duck sleeves
8 large potatoes
1 onion
2 cloves garlic
½ bunch of flat-leaf parsley
2 tablespoons of duck fat
1 ½ teaspoon ground coriander
1 teaspoon of ground cumin
10 cl of white wine (optional)
Salt and pepper
Instructions
Rinse the sleeves under the tap.
Place the duck sleeves in a large cast iron casserole dish, packing them a little.
Season generously with salt and pepper.
Bake for 2 hours in a rotating oven at 180 °.
Let the duck cool and place the sleeves on a grid.
Pass the cooking fat through a Chinese.
Pour into a jar and store in the refrigerator.
Peel the potatoes and cut them into thin strips.
Grate the onion, then mix it with the potatoes.
Squeeze the two garlic cloves over the potatoes.
Rinse the flat-leaf parsley under the tap.
Finely chop the parsley then add it to the potatoes.
Add the cilantro and ground cumin.
Mix the potatoes well.
Degrease the duck by collecting the meat.
Grease a large earthenware dish with a brush with the duck fat.
Place half of the potatoes.
Place the duck confit on the potatoes.
Finish with the rest of the potatoes.
Drizzle with white wine (optional).
Close the terrine.
Put in the oven for 1 hour at 180 °.
Preparation time: 15 minutes
Cooking time: 60 minutes
Number of people: 8
4 star rating: 1 review
What wine to drink with: Duck Parmentier
My favorite wine for this recipe: Fitou red Cépage Syrah, Carignana, Grenache noir
Temperature between 16 ° and 17 °
Peel potatoes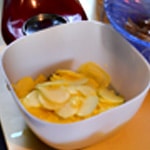 Slice the potatoes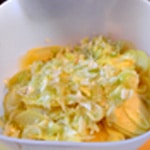 Slice the potatoes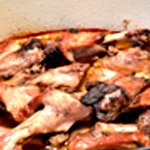 Bone the duck confit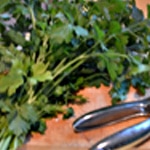 Rinse the parsley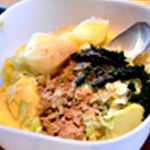 Add the spices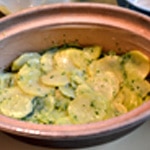 Start with the potatoes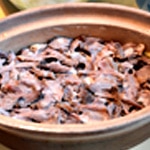 Then the meat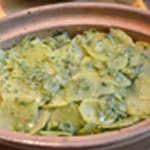 Finish with the potatoes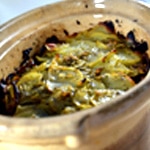 Baked gratin
Zoom<img src="/wp-content/uploads/2021/09/8617958200607576365.jpg" class="aligncenter"