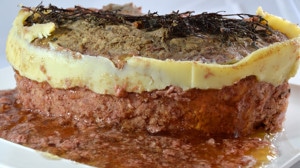 Recipe: Duck terrine with Armagnac
Recipe for duck terrine with armagnac, slightly flavored with gizzards, this terrine surprised us with its flavor. We like homemade terrines and particularly the one with duck, its taste awakens the taste buds. I used promotional duck legs and gizzards, it completely changed its flavor, lightly roasted it was unanimous. A nice slice of terrine to eat on a slice of country bread accompanied by some pickles. We tasted it during a picnic.
Recipe ingredients
Duck terrine recipe with Armagnac for 12 people:
500 g of throat
750 g loin
400 g of chicken liver
350 g gizzard
2 large duck legs
10 cl armagnac
3 bay leaves
3 sprigs of thyme
50 cl of white wine
1 tablespoon of peppercorns
Instructions
Prepare the marinade 24 hours before cooking the terrine.
Bone the duck legs.
Cut all the meat into large cubes.
Place the pieces of meat in a large bowl.
Add the gizzard and the chicken liver.
Pour in the white wine and Armagnac.
Add the thyme and bay leaf.
Stir the meat from time to time during the time of the marinade to soak all the pieces.
Cover with new cling film after each opening.
Leave to macerate and rest in the refrigerator for 24 hours.
Drain the meats and dry them with a kitchen towel or paper.
Chop the meats, taking care to remove the herbs.
Weigh the meats then season with salt and pepper.
Pour in some of the juice from the marinade and stir at the same time.
Fill the terrines with the preparation.
Lightly pack the seasoned meats into the terrine.
Preheat the oven to 180 ° C (th. 6), then put in the oven.
Let the terrine roast for 1 hour 30 minutes.
Compress the terrine for an hour.
Remove the weight from the terrine, it will rise and absorb the liquid jelly.
Preparation time: 40 minutes
Cooking time: 1 hour 30 minutes
Number of people: 12
4 star rating: 1 review
What wine to drink with: Duck terrine recipe with Armagnac
My favorite wine for this recipe: Givry Cépage Pinot noir
Temperature between 13 ° and 15 °
Origin of the recipe: Saveur magazine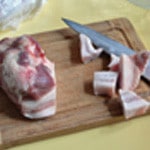 Slice the breast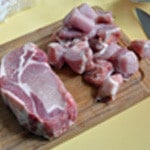 Slice the spine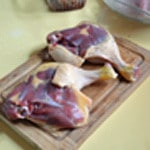 Boning the thighs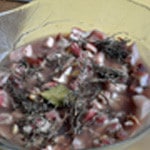 Marinate the meat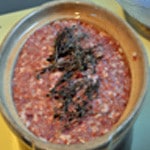 Ready to cook