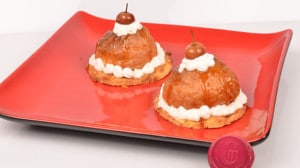 Recipe: Elodies Cake
Recipe ingredients
Elodies Cake recipe for 10 people:
Recipe for 10 shortbread
85 g semi-salted butter
70 g flour
45 g icing sugar
40 g ground almonds
1/2 packet of vanilla sugar
1 egg yolk
Choux pastry recipe for 500 g:
12.5 cl of milk
12.5 cl of water
110 g butter
140 g flour
5 eggs
1 pinch of salt
10 cherries in alcohol
25 cl of liquid cream
Pastry cream recipe.
1/2 l of milk
200 g caster sugar
80 g flour
20 g of cornstarch
2 vanilla pods
2 eggs
Caramel recipe
50 pieces of sugar
Instructions
Prepare the Breton palet dough, barely garnish the molds on 5 mm.
Bake in the middle of a hot oven at 200 ° for 10 to 13 minutes.
Prepare the choux pastry.
Make big chouquettes.
Bake in the middle of a hot oven at 180 ° for 20 to 22 minutes.
Let cool down a bit.
Drill a hole in the bottom of each owl.
Make the pastry cream.
Make the caramel.
Place a Breton round dish on baking paper.
Fill a bag with pastry cream.
Fill the chouquettes with pastry cream using the bag.
Stick a chouquette with hot caramel on the palets.
Whip the whipped cream.
Fill a pocket with a notched nozzle.
Go around the pucks with the socket.
Place a knob of whipped cream on each chouquette.
Place a cherry in brandy on the whipped cream.
Preparation time: 30 minutes
Cooking time: 20 minutes
Number of people: 10
4 star rating: 1 review
What wine to drink with: Elodie Cake
My favorite wine for this recipe: Champagne Cépage Pinot noir, Chardonnay
Temperature between 07 ° and 12 °
Thanks to Elodie and Elodie, for this recipe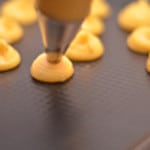 Make the cabbages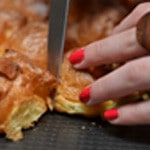 Detail the cabbages
Cooked cabbage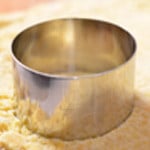 Cut the shortbread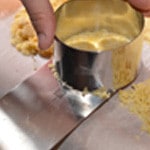 Move gently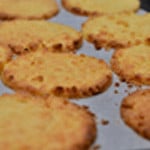 Cooked shortbread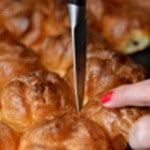 Choux pastry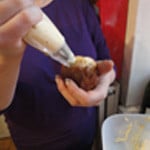 Fill the cabbages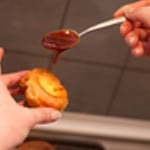 Stick to caramel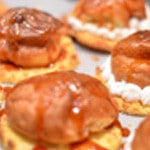 Zoom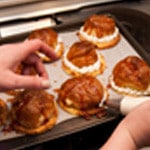 Sweet whipped cream<img src="/wp-content/uploads/2021/09/9169935092057790920.jpg" class="aligncenter"