Chocolate mousse recipe
Instructions
Chocolate mousse for a well-known dessert, I love chocolate mousse. Easy chocolate mousse, to prepare the day before, it will be smoother and firmer. Dark chocolate mousse recipe, I like its intense and long taste. Creamy chocolate mousse will end a good meal, children love it. Dark chocolate mousse for lovers of deep chocolate, it can be used for other bases, creamy cakes, it can also be part of your desserts in verrines.
Chocolate mousse recipe for 9 people:
Ingredients
325 chocolate
125 g butter
100g sugar
9 egg whites
9 egg yolks
100 caster sugar
Instructions
Crush the chocolate before opening the plates, on the edge of a work surface.
Heat a saucepan in a double boiler with the chocolate, until you obtain a smooth ointment.
Incorporate the soft butter cut into small cubes.
Add the egg yolks off the heat and mix gently with a spatula.
Whip the egg whites until stiff, incorporating the caster sugar during assembly.
Pour the chocolate mixture over the snowy eggs.
Mix gently without breaking the eggs.
Store in the refrigerator for at least two hours.
Preparation time: 30 minutes
Cooking time: 0 minutes
Number of people: 6
4 star rating: 1 review
What wine to drink with chocolate mousse?
My favorite wine for this recipe Pinaud des Charente Grape variety: Ugni blanc
Temperature between 8 ° and 13 °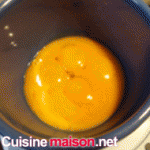 Separate the yolks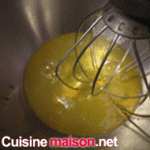 Whites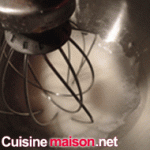 Beat the whites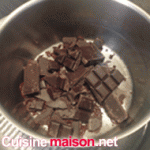 Melt chocolate in a bain-marie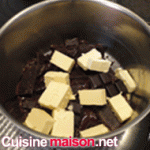 Add the butter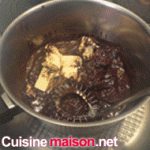 Chocolate Mousse 06 Gently melt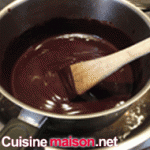 Add the butter
Mix gently