Raspberry Puff Pastry Recipe
Summary : Probably one of our favorite fruits, Raspberry Recipes, during the season they are abundant. Raspberry mille feuille with icing sugar recipe, juice a little raspberry coulis. A dessert with a pastry sheet recipe, slightly crunchy, ideal for the raspberry flavor. For this dessert, be careful to respect the caramel cooking, it will give a crispy side to your raspberry puff pastry. I am lucky to have a grandpa who has a beautiful raspberry tree, during the season we take advantage of it, it is true that he is often quite generous, in addition he knows that his little girl loves it.
Raspberry puff pastry recipe for 4 people
Ingredients :
100g butter
4 pastry sheets
100 g icing sugar
250 g of pastry cream
250 g of fluid cream
250 g raspberries
Instructions
Cut the pastry sheets into identical circles and to obtain 15 circles per person.
Butter each circle of pastry sheet, then cover with a thin layer of icing sugar.
Start over with another circle and overlap.
Repeat the operation by superimposing the layers in order to obtain 3 circles of 5 pastry sheets per person.
Prepare the thick pastry cream.
Whip the fluid cream into whipped cream, taking care to use tools and a very cold cream.
Incorporate the pastry cream into the whipped cream.
Leave to rest in the fridge.
you thus obtain a chibouque cream.
Rinse your raspberries, sort and keep the best ones for the top floor of the mille feuilles.
Assemble the puff pastry making sure to use the flattest bottom of the discs to start.
Place your chibouque using a pocket and a notched nozzle on each level.
Arrange the raspberries in a circle, fill the center of the circle with chibouque a little higher than the raspberries.
Place a new circle by pressing a little and repeat the operation and ditto with the third floor.
Of course the upper floor will be visible to store your raspberries tightly.
What wine to drink with: Raspberry puff pastry
My favorite wine for this Pauillac (Red) recipe (Grape varieties: Cabernet franc, Cabernet sauvignon, Merlot, Petit verdot
Temperature between 14 ° and 15 °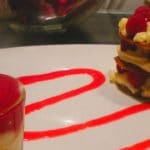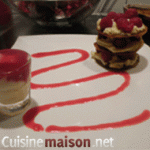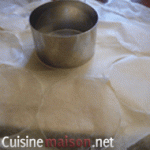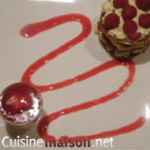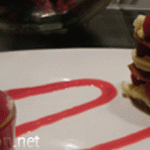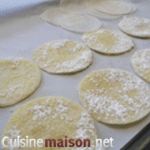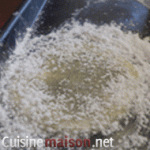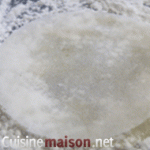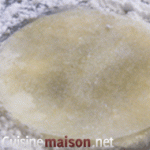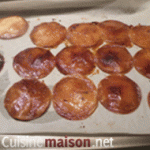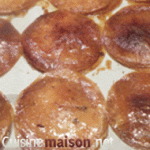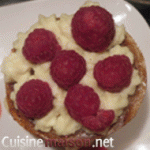 More recipes:
Raspberry mousse

Raspberry crème brûlée

Raspberries and white chocolate

Chocolate puff pastry Pascal
Hide reactions

well I have tasted it !!! it is absolutely divine !!!!!

I am in a hurry to taste !!

Hello,
Indeed a small error is slipped into the recipe. Thank you for your vigilance. I can confirm cooking at 200 ° for 4 to 5 minutes.

Hello,

Thank you for this recipe which gives me the appetite!
On the other hand… it is not marked in the recipe… but it is necessary to pass the circles in the oven?

Regards,
Paul
Your reactions / questions / tips: Cancel reply
Remark
Name *
Email *
Website
</p