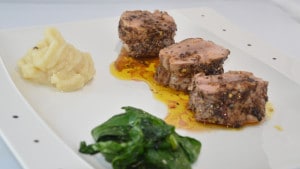 Recipe: Filet mignon flambéed with Armagnac
Instructions
Filet mignon recipe flambéed with armagnac, a great recipe for the end of the year celebrations. The cooking time was perfect, the tenderloins were pink. I particularly like working with pork tenderloins, they are calibrated and allow you to make well-controlled portions. The pork, with controlled cooking, remains very soft and tasty. Here the peppers have deliciously flavored the filet mignon with Armagnac, the alcohol has divinely given a particular taste to the meat. Be careful with the chili, use in small doses, because it will take over very quickly. I love it, but children quickly make faces. A good red to accompany this filet mignon with Armagnac. I chose a Saint Joseph from the Rhône valley.
Recipe ingredients:
Filet mignon flambé with Armagnac recipe for 4 people:
1 pork tenderloin and a half
1 tablespoon of olive oil
10 cardamom berries
2 teaspoons of red berries
1 tablespoon of Séchouan pepper
1 tablespoon of Cubeche tail pepper
1 dry or semi-dry red pepper according to the desired taste.
20 gr of butter
Instructions
Trim the filet mignon, then tie it up regularly.
Crush the cardamom berries and extract the flesh.
Pound the peppers and red berries with the chilli and cardamom.
Roll the tied fillet in the crushed preparation.
Grill the fillet just to color it all over, with half the butter and oil.
Place the fillet in a baking dish.
Distribute the rest of the butter over the fillet.
Bake the fillet in the oven for 15 minutes.
Let the fillet rest in aluminum foil for 5 minutes after cooking.
Remove the string and slice the tenderloin just before serving.
Preparation time: 30 minute (s)
Cooking time: 15 minute (s)
Number of people: 4
4 star rating: 1 review
What wine to drink with: Filet mignon flambéed with Armagnac
My favorite wine for this recipe: Saint Joseph Côte du Rhône Cépage Syrah
Temperature between 15 ° and 16 °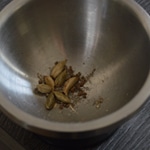 Break the pods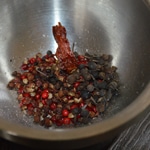 Add the peppercorns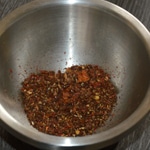 Loot the pepper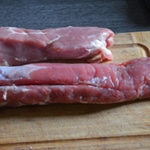 Trim the net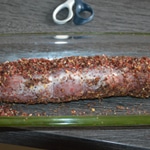 Soak the net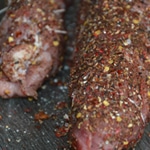 Zoom the spices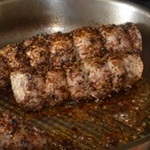 Grill the fillet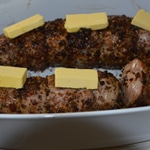 Butter a little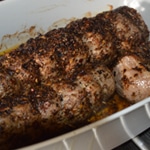 Blaze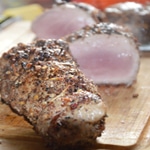 Pink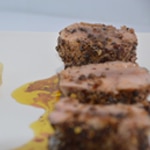 Zoom