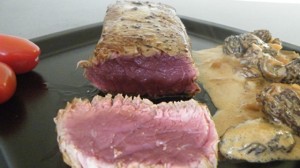 Recipe: Beef with morels
Beef fillet with morels a fairly easy recipe, I had rump steak from my butcher, a real delight. Beef steak with morels a recipe with rapid cooking for the piece of meat, be careful to choose your butcher. I like to cook beef with morels, the creamy and flavorful morel sauce, flavored to perfection, goes wonderfully with a nice piece of beef. Beef tenderloin with morels, an invitation for the end of the year celebrations.
Recipe ingredients
Beef with morels recipe for 4 people:
800 g rump steak
100 g shallot
50 g of dried morels
60 g butter
25 cl of white wine
50 cl of fluid cream
Salt flower
Instructions
Soak the morels in a bowl with lukewarm water for at least 3 hours.
Open them in half with a pair of scissors to clean them.
Collect the first water from the morels by decanting (slowly pour the water into a container to remove all the stones that will remain at the bottom).
Rinse the morels again and repeat the operation until you find any detritus in the water.
Peel and chop the shallots, brown them in a heavy-bottomed saucepan with 20 g of butter.
Add the morels and fry them, turning regularly so that all the morels are seared and release their flavor as much as possible.
Pour in the reserved morel water and cook at a full broth for 10 minutes.
Pour in the white wine and cook again at full broth for 10 minutes.
Pour in the crème fraîche, lower the heat and let reduce for 30 minutes.
Trim your cut of beef or have it prepared by your butcher.
For this recipe I prefer large rectangular pavers.
Grill the beef in hot butter on all sides for a longer or shorter time according to your tastes.
Baste the piece of beef regularly with the cooking juices.
Season with a pepper mill.
Once the meat is cooked, serve it with the sauce.
Preparation time: 10 minutes
Cooking time: 50 minutes
Number of people: 4
4 star rating: 1 review
What wine to drink with: Beef with morels
My favorite wine for this recipe Chinon (Red) Grape varieties: Cabernet franc
Temperature between 15 ° and 16 °
Thanks to Sam Charton de Vesoul for the quality of his meat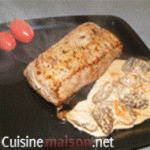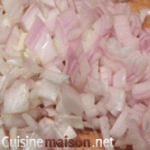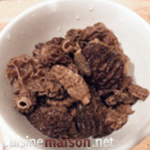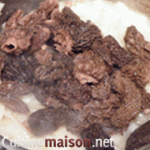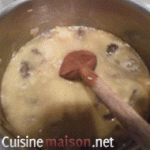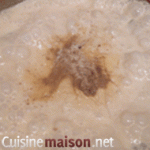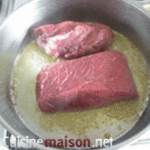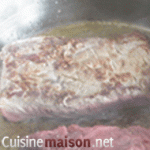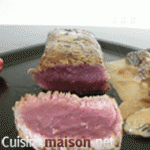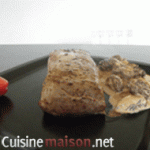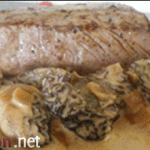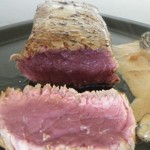 </p