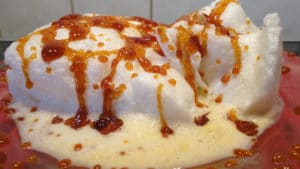 Instructions
Floating Island a dessert easy to make, for a refined end of the meal, I cooked the egg whites directly in the microwave. Floating microwave island impossible to miss, you will use the minimum power to cook your egg whites. Crème Anglaise for a floating island, you must film your cream to prevent it from crusting. Floating island a dessert flavored with Bourbon vanilla pods, scrape your pods well to extract as many small seeds as possible.
Recipe for 8 people:
Ingredients
1 liter of whole milk
4 vanilla pods
12 eggs
200 gr of powdered sugar
A pinch of salt
110 gr of lump sugar (18)
Instructions
Break the eggs, separating the white from the yolk.
Beat the egg whites until stiff, starting with a pinch of fine salt.
Add 120 powdered sugar regularly as soon as the whites have almost doubled.
Split the vanilla pods lengthwise in half.
Scrape the seeds with a knife and extract them to give your cream more flavor.
Heat the milk with the vanilla pods.
Beat the yolks with the remaining 80 gr caster sugar so that the mixture turns white.
Leave the vanilla pods in the hot milk for 15 minutes off the heat.
Remove the vanilla pods and heat the milk.
Whisk the milk vigorously, incorporating the egg yolks under a low heat, be careful the appliance must not cook.
Transfer the appliance as soon as the cream coats your wooden spoon, to stop the cooking of the cream.
Heat the sugars in pieces in a saucepan, wetting two sugars.
Mix your sugar so that the caramel takes on a beautiful amber color.
Microwave the snowy egg whites for 40 to 50 seconds at minimum power.
Preparation time: 20 minutes
Cooking time: 45 second (s)
Number of people: 8
4 star rating: 1 review
What wine to drink with the floating island?
My favorite wine for this recipe Rosé Champagne Grape variety: chardonnay and pinot noir
Temperature between 07 ° and 11 °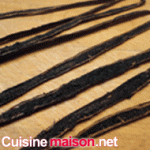 Vanilla pod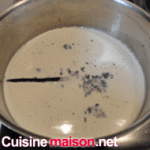 Let infuse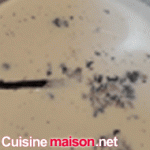 Zoom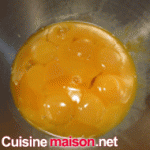 Separate the yolks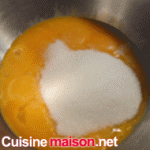 Add sugar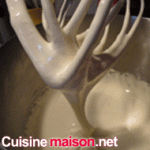 Let the yolks bleach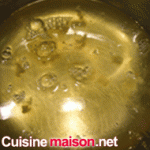 Egg white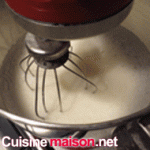 Egg white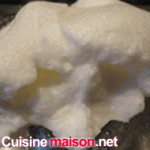 Snow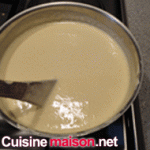 Cook the cream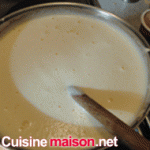 Do not boil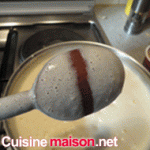 Cover the back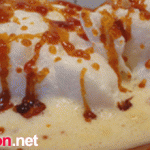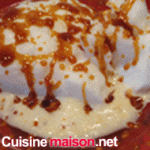 Zoom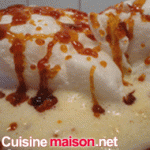 Ready<img src="/wp-content/uploads/2021/09/2517938865166304859.jpg" class="aligncenter"