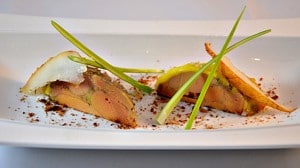 Recipe: Foie gras and pears
Recipe for foie gras and pears, a happy marriage I like foie gras and its fragrance with the sweetness of ripe pear. A foie gras cooked in a tea towel, just half-cooked to develop its taste even more, beautiful colors and a marbled foie gras characterize a half-cooked cooking. At home, foie gras is all year round, but it is impossible to forget it for the end of year celebrations, I also like the days after the holidays with the TV shows and the leftover foie gras that I will taste again. You have understood that it is a true love story and every year I will present you new recipes with foie gras.
Recipe ingredients
Foie gras and pears recipe for 8 people:
1 lobe of duck foie gras 0.600 kg
1 ripe William pear
2 tablespoons of armagnac
1 tablespoon of port
9.5 g fine salt
1.2 g white pepper
0.5 g paprika
0.1 g of Espelette pepper
Instructions
Take the lob out for a quarter of an hour before stripping it.
Deveine the foie gras by starting with the large globe, then the smallest.
Weigh the salt and pepper.
Season the liver with the pepper and salt and spices.
Add the armagnac and the port.
Mix with a wooden spoon, without heating the foie gras.
Place the foie gras in sausage form on cling film.
Wrap the sausage with the cling film, tightening the ends.
Tie a knot at each end by moving the liver on the inside to compress it well.
Film your foie gras at least three times, each time tying and cutting off the ends.
Boil a large volume of water, as soon as the water boils, stop the heat.
Place the foie gras. Cook for 15 to 20 minutes depending on the size of your sausages.
Cool in a large volume of cold water, cooled with ice cubes.
Leave to rest for a good week in the back of your refrigerator, before tasting.
Preparation time: 1 hour (s)
Cooking time: 18 minutes
Number of minutes: 8
5 star rating: 1 review
What wine to drink with: Foie gras and pears
My favorite wine for this late harvest Alsace Riesling recipe: Riesling grape
Temperature between 08 ° and 10 °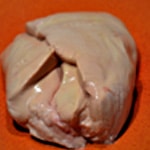 The lob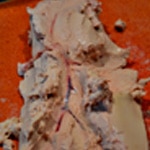 Clear the vein
Draw the vein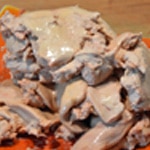 Liver vein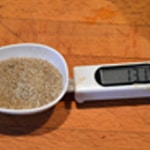 Salt and spices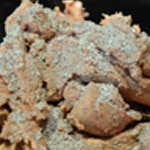 Weigh precisely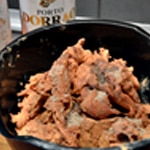 Add alcohol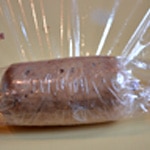 Form a sausage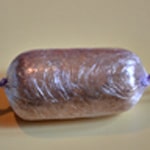 Tighten by the ends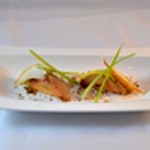 Liver to taste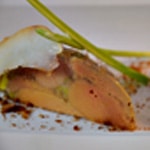 Zoom<img src="/wp-content/uploads/2021/09/4813579112206198959.jpg" class="aligncenter"