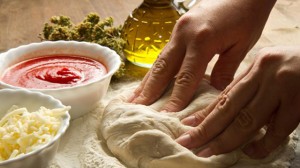 Recipe: Food processor pizza dough
Robot pizza dough recipe, I've been wanting to test this recipe for a long time with my kitchenaid robot. It's wonderful and what's more, super fast. Of course it works with other brands of robot, you just need the hook. With this method no more secrets for the pizza recipe. You will get a crispy dough in a few minutes. Test the pizza dough in a robot, you will no longer change the recipe.
Recipe ingredients
Pizza dough recipe for: 4 large pizzas.
20 cl of milk
20 cl of water
700 gr of flour
42 gr of baker's yeast
1 tablespoon of olive oil
1 teaspoon of fine salt
Instructions
Mix the milk with the water.
Pour half into the mixer bowl.
Add the flour all at once.
Salt on one side of the flour
Yeast on the other side.
Pour in the rest of the liquid.
Spin at low speed for 4 minutes
Leave to double for 1 to 2 hours.
Work the dough by hand to expel the air.
Here it is ready.
Flour your work surface and roll out the dough.
More than to garnish….
Preparation time: 20 minute (s)
Cooking time: 4 minute (s)
Number of people: 4 pizza
4 star rating: 1 review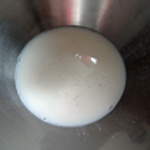 Milk and water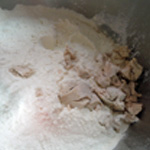 Yeast and salt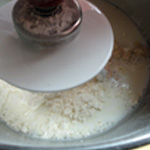 Remainder of the liquid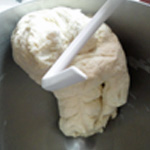 Beater force 1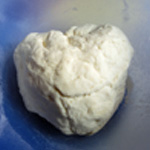 Let rise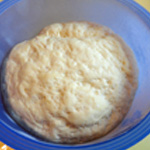 Raised dough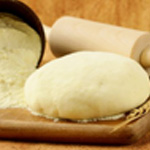 Ready dough
Milling