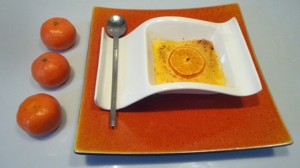 Recipe: Clementine gratin
Clementine gratin recipe, a light dessert to end a good meal, they were still lukewarm when we tasted them. Calories Clementine a fruit very low in calories and full of vitamins you can consume them at will and without moderation. The hardest part in this clementine gratin recipe is to peel the clementines, mine, the skin a little wrinkled. But impossible to override, it is imperative to remove all the membranes of the clementine, to make a success of your clementine gratin.
Recipe ingredients
Clementine gratin recipe for 4 people:
12 clementines
6 egg yolks
30 cl of fluid cream
30 g of sugar
2 tablespoons of cornstarch
Instructions
Peel the raw clementines
Cut them into thin slices
Collect the juice and marinate the slices in syrup.
Blanch the egg yolks and sugar.
Add the cream and the juice of the clementines.
Pour the whole thing into a heavy-bottomed saucepan.
Cook over low heat for 3 to 4 minutes.
Pour the cream into ramekins.
Gently place the slices of clementines.
Finish with the slice and the bark.
Sow the brown sugar.
Place in a hot oven at 210 ° for 8 to 10 minutes.
Number of people: 4
Cooking time: 8 to 10 minutes
4 star rating: 1 review
What wine to drink with: Clementine gratin
My favorite wine for this recipe: Vin de pays d'oc blanc
Temperature between 06 ° and 09 °
Source book flavors.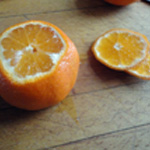 Cut the ends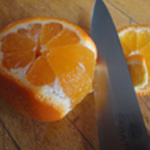 Peel raw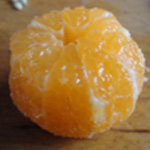 Peel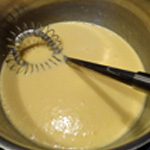 Heat gently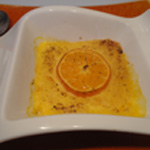 Zoom