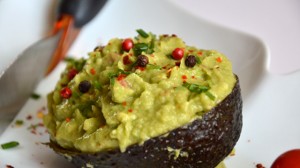 Recipe: Guacamole
Guacamole recipe for those hot days, there's nothing like a colorful recipe. Served chilled, this guacamole will appeal to all ages. Guacamole is above all a Mexican recipe, it should normally be spiced up with chili, beware children have trouble with chili peppers, we don't like it too much. To make your guacamole a success, you must take avocados that are very ripe but especially not black, which are not always easy to find, and add a little acid, preferably lime. Guacamole is ideal to start a meal with an aperitif, I would say tequila (can be hit, but beware of the damage).
Recipe ingredients
Guacamole recipe for 4 people:
2 very ripe avocados
1 lime
1/2 tomato
2 drops of Tabasco
½ onion
1 pinch of chilli
Salt and pepper
Instructions
Peel the avocados, keeping half a shell to serve your guacamole.
Crush using a potato masher (especially no blender).
Crush half a tomato, then add it to the mashed avocados.
Finely chop the onion after peeling it, then add it to the mashed avocados.
Pour the Tabasco carefully, it's strong.
Add the pinch of chilli powder, then season with salt and pepper.
Mix, your guacamole is ready, set aside in the refrigerator so that it is cool.
Preparation time: 20 minutes
Cooking time: 0 minutes
Number of people: 4
4 star rating: 1 review
What wine to drink with: Guacamole
My favorite wine for this recipe: Côte du Rhône village Cépage Syrah; Grenache noir; Cinsault
Temperature between 15 ° and 16 °
Ingredients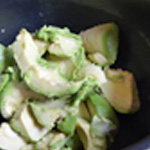 Peel the avocados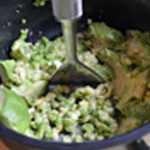 Crush with a potato masher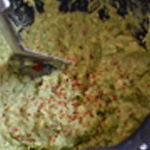 Added seasonings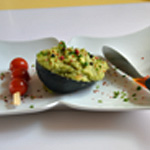 Zoom