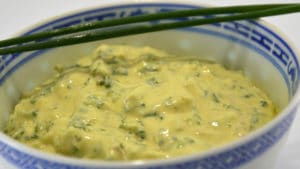 Herb mayonnaise recipe
You are going to tell me, one more mayonnaise, but I have plenty of sauces in store for you to eat with your pierrades, barbecue, fish. I like these homemade sauces and it changes the often tasteless industrial sauces. You can play with lots of more or less fragrant herbs, such as mints, parsley, coriander… .. You have the choice with so many different flavors. The herbal mayonnaise with its beautiful color can accompany a beautiful pike caught the day before by your fisherman friend. I also like, for the aperitif with raw vegetables, a nice herb mayonnaise for dipping. We all loved it.
Herbal mayonnaise recipe for 4 people:
Ingredients
1 shallot
10 sprigs of parsley
25 sprigs of chives
5 mint leaves
5 gr of capers
Instructions
Prepare the mayonnaise
Rinse the herbs with water.
Wring out the herbs, then wipe dry with food paper.
Peel the shallot and roughly chop.
Mix the herbs with the shallot one by one.
Mix the chopped herbs with the mayonnaise.
Preparation time: 10 minutes
Cooking time: 0 minutes
Number of people: 4
4 star rating: 1reviews
What wine to drink with: Herb mayonnaise
You will choose according to the dish that will accompany this mayonnaise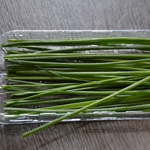 Rinse the herbs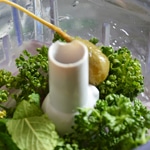 Mix the herbs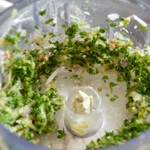 Mixed herbs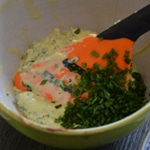 Add the mayonnaise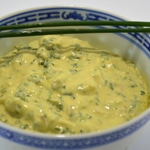 Zoom