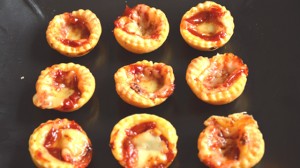 Recipe: Ketchup and Comté
Ketchup and Comté recipe for a dinner aperitif, the sweetness of ketchup will surprise you with these little Comté canapes. The ketchup retains its texture after cooking, it is soft to see a little runny and deliciously fragrant. We bite into these small puff pastry, they often go first, both by children and adults. I always have a bottle of ketchup at home so that I can make these little canapes at the last minute.
Recipe ingredients
Ketchup and Comté recipe for 4 people: 20 mini tarts
1 roll of puff pastry
25 cl of ketchup
80 g of Comté
Instructions
Unroll the very cold puff pastry.
Cut the puff pastry rounds with a cookie cutter.
Place each round of puff pastry in the mold with imprints.
Prick each tart shell with a fork.
Cut the county into cubes.
Place the ketchup at the bottom of the tarts.
Place a county cube on each footprint.
Place in a hot oven at 200 ° for 20 minutes, low position of the oven.
Preparation time: 15 minutes
Cooking time: 20 minute (s)
Number of people: 12 tartlets
4 star rating: 1 review
What wine to drink with: Ketchup and Comté
My favorite wine for this recipe: Bandol rosé Cépage Mourvèdre; Cinsault; Grenache noir
Temperature between 08 ° and 10 °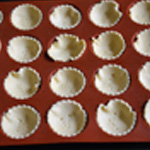 Place the puff pastry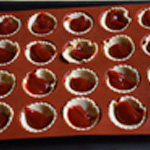 Pour the ketchup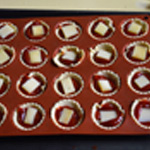 Lay the county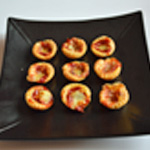 Plate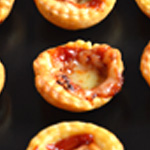 Zoom