Recipe: Lamb tagine with almonds
Lamb tagine recipe with almonds, I love this meat which will be divinely flavored during cooking. It will candy and become soft and tender. I like to prepare as much as to taste. I love to play with spices, colors and scents. Well spiced this tagine will not leave anyone indifferent. Lamb tagine with almonds, I used almond sticks that I had in stock. I put a lot of vegetables to serve them with the semolina, be careful that it overflows very quickly during the long cooking. Lamb tagine with almonds with these small vegetables, I like the moment when we open the tagine at the table, the moment when the aromas perfume the room.
Recipe ingredients
Lamb tagine recipe with almonds for 4 people:
500 gr shoulder of lamb
450 gr of necklace
100 g almonds in sticks or whole
3 tomatoes
1 onion
3 cloves of garlic
1 tablespoon of cinnamon
1 teaspoon of ground ginger
2 pinches of saffron
1 tablespoon of raz el hanout
2 tablespoons of honey
4 tablespoons of olive oil.
1 can of peeled tomatoes
Instructions
Peel the onions then cut them into thin strips.
Pour 2 tablespoons of oil into the tagine.
Add the lamb to the hot oil and brown the meat on all sides.
Add the onions to the center of the tagine and let them become translucent without coloring.
Squeeze the garlic over the onions.
Add the spices left to heat a little, wait for the spices to develop.
Mix to incorporate the spices with the meat.
Add salt, cover with water and simmer for 1 hour 30 minutes.
Grill the almond sticks, then the multi-fruit seeds.
Add to the tagine.
Pour in the honey.
Leave to cook for ¾ of an hour.
Discover the tagine directly on the table and taste.
Preparation time: 40 minutes
Cooking time: 1 hour 30 minutes
Number of people: 4
4 star rating: 1 review
What wine to drink with: Lamb tagine with almonds
My favorite wine for this recipe: Pinot noir grape Pinot
Temperature between 08 ° and 09 °
Mix the spices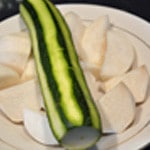 Peel turnip and zucchini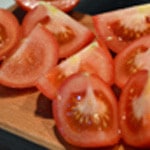 Quarter the tomatoes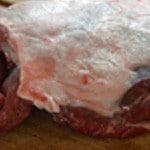 Lamb shoulder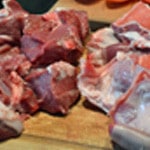 Slice the lamb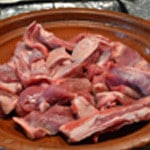 Sear the meat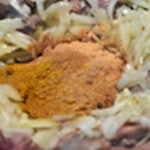 Sear the onions and spices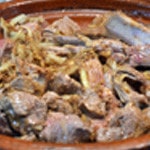 Incorporate the meat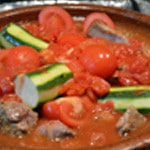 Place tomatoes and zucchini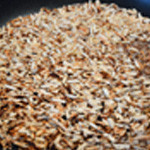 Zoom