Lime mousse recipe placed on a puff pastry, a sweet dessert to finish a meal or as part of a dessert. Barely acidic, this creamy and light mousse will finish your meal in style and which will go very well for verrines. A recipe with lime and without mascarpone, unmissable if you master whipped cream. A lime dessert to end a large meal, light and fruity, this lime mousse will not leave you indifferent.
Recipe ingredients for 4 people
30 cl of sour cream
6 limes
3 tablespoons of fluid cream
3 tablespoons of icing sugar
3 gelatin sheets
½ roll of puff pastry
Instructions
Wash and rinse the limes.
Zest the 6 lemons.
Squeeze the juice from the limes.
Cut out 8 circles with a cookie cutter.
Generously sweeten the circles of puff pastry.
Place in a hot oven at 200 ° middle grid for 10 minutes.
Line the stainless steel circles.
Whip the whipped cream.
Add the icing sugar at the end.
Soak the gelatin sheets in cold water.
Heat the lemon juice with the zest.
Add the gelatin leaves.
Let the jellied juice of the lemons cool.
Incorporate the lemon preparation with the whipped cream.
Place a circle of puff pastry at the bottom of your circles lined on the sides.
Pour the lemon whipped cream with a pocket, fill ¾ the circles.
Place the second roll of puff pastry on the whipped cream.
Gently press on the circle to compress the whipped cream and remove any air pockets.
Finish filling the circles with the pocket.
Preparation time: 19 minutes
Cooking time: 0 minutes
Number of people: 4
5 star rating: 24 reviews
What wine to drink with this lime foam?
My favorite wine for this late harvest Gewurztraminer recipe.
Temperature between 08 ° and 12 °.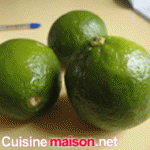 Wash the lemons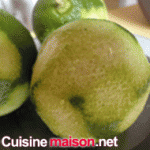 Zest the lemons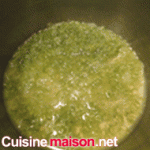 Squeeze the juice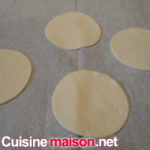 Puff pastry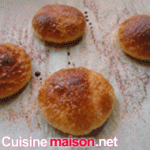 Baked pastry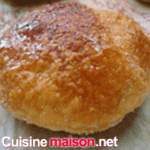 Zoom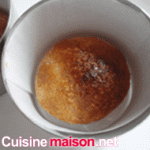 Line the mold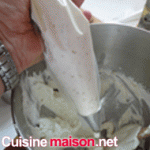 Poached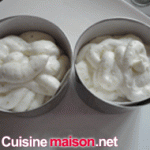 To fill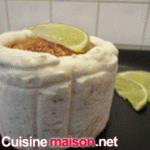 Mousse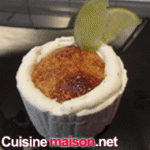 Top view