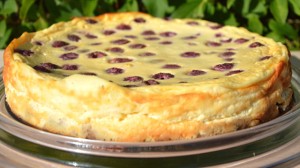 Recipe: Raspberry Cheesecake
Raspberry cheesecake recipe, with this heat, all means are good to cool off. Raspberry Cheesecake, a slightly tart but refreshing pleasure, the raspberries have slightly colored the cheesecake. A cake from across the Atlantic here, a white cheese baked in the oven, which gives a very particular texture. Next time I will try a Saint Möret Cheesecake, it must be very creamy. American cheesecake. Easy cheesecake recipe.
Recipe ingredients
Raspberry Cheesecake recipe for 8 people:
250 g of speculos
170 g butter
5 eggs
250 g raspberries
3 tablespoons of flour
1 kg of cottage cheese
175 g sugar
Instructions
Crush the speculos, mix them with your fingertips with the soft butter.
Line the 26 cm removable bottom pan with parchment paper on the base and edges.
Line the mold with the buttered speculos preparation.
Beat the cottage cheese, then add the sugar and flour, mix well.
Pour the preparation into the mold.
Place the raspberries on the preparation and press a little with the tip of your finger to press them in slightly.
Place in a hot oven at 180 ° for 45 min.
Cover the cheesecake with a sheet of baking paper, if you wish to have a white cake top.
The medium should still remain fairly smooth.
Stop the oven, open the door and let the cake rest in the oven for 1 hour.
Then let it rest for at least 24 hours or even 48 hours.
Preparation time: 15 minutes
Cooking time: 45 minutes
Number of people: 6
5 star rating: 1 review
What wine to drink with: Raspberry Cheesecake
My favorite wine for this recipe: Gewurztraminer, Grape variety: Gewurztraminer
Temperature: between 10 ° and 11 °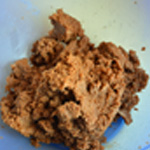 Speculos and butter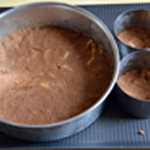 Spread in the mold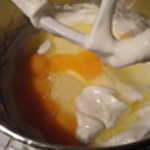 Mix cottage cheese and egg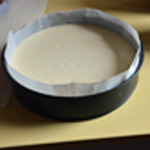 Line the mold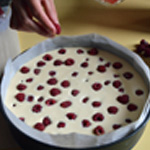 Add the raspberries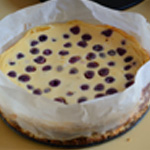 Bake the cheesecake
Unmold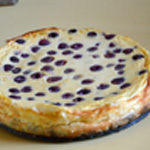 Ready to taste