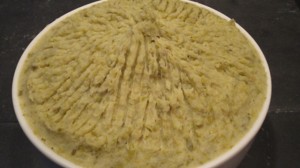 Recipe: Mashed green beans
Green bean puree recipe, quick, an easy recipe to make, but it is above all a vegetable puree, nothing better to make our children eat vegetables. This mash recipe is a mash of green beans, here is a vegetable recipe. I still had beans in the freezer, I took the opportunity to present this mash to you, if you are not lucky enough to have a garden and homemade green beans, you can make this green bean mash with cans .
Recipe ingredients
Recipe Mashed green beans for 4 people
500 g green beans
900 g of potatoes
1 teaspoon of cumin
Potato
1 tablespoon of mint
1 tablespoon chopped parsley
80 g butter
2 tablespoons of sour cream.
Instructions
Cook the cut potatoes with the green beans in a minute pressure cooker for 10 minutes.
Sprinkle with the cumin, then season with salt.
Pass the green beans and potatoes through a mill, add a little cooking water if necessary.
Cut the butter into small squares then add to the mash.
Whip everything, gradually adding the cream.
Place in a heated earthenware dish and smooth with a fork
Preparation time: 20 minute (s)
Cooking time: 10 minute (s)
Number of people: 4
4 star rating: 1 review
What wine to drink with: Mashed green beans
My favorite wine for this Côte du Rhône recipe Grape varieties: Syrah
Temperature between 14 ° and 16 °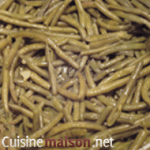 Cook the green beans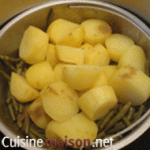 Bake the potatoes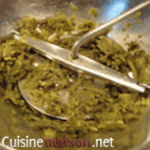 Mix the vegetables
Zoom mash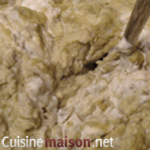 Add the cream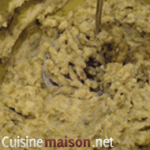 Mix the butter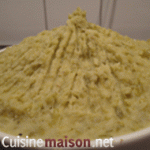 Smooth the mash