Recipe: Meringue and chocolate sphere
Summary: Meringue and chocolate sphere, here is a great idea to present a dessert, the meringue sphere will allow you to have a crunchy side for your dessert. I made an Italian meringue to make my shells, after having tested the French meringue and the Swiss meringue, a few days before finding the method, but the result is really nice. I also really liked the meringue and chocolate hemispheres filled with praline hazelnuts, just a little crunchy. And what about this dark chocolate ganache that melted on the tongue. No frankly here is a dessert with a lot of work, but everything can be prepared a day or even two days in advance. You can use silicone molds, but beware the release is more fragile, if you do not have a polycarbonate mold. Moreover they are not very expensive less than 20 € for 6 half spheres. 2015 souvenir recipe
Recipe ingredients:
Recipe for 8 people:
Italian meringue
128 gr of egg white approximately 3
380 gr of powdered sugar
175 gr of water
Chocolate shell
150 gr of dark chocolate 72% cocoa from Venezuela
1.5 gr Mycryo butter
Ganache
160 gr of dark chocolate
20 cl of liquid cream
20 gr of sugar
90 gr of butter
80 gr of Piedmont hazelnuts
1 gelatin sheet
Decorating the plate to make the day before
100 gr of dark chocolate
Instruction:
Decorating the plate to make the day before
Melt the chocolate
Pass the lukewarm chocolate in a bag or cone.
Pour the fillets on the plate and make patterns.
Leave to cool, you can put clothespins on each plate and stack them.
Praline hazelnuts to make the day before
Coarsely crush the hazelnuts with a knife.
Roast the hazelnuts for 5 minutes in a hot but dry pan.
Heat 40 g of water with the 60 g of sugar, in order to reach a temperature of 120 °.
Out of the heat add the hazelnuts and stir, the sugar will crystallize and turn white.
Return to the temperature in the saucepan, the white sugar will caramelize and let it brown.
Mix well to coat the hazelnuts with a good caramel.
Pour the caramelized hazelnuts on a sheet of food paper.
Crush the caramelized hazelnuts as soon as they have cooled.
Ganache to make the day before
Soak the gelatin sheet in cold water.
Bring the cream to a boil.
Add the gelatin leaves.
Pour the boiling cream over the chocolate, then smooth with a spatula.
Gradually add the tempered butter and smooth the mixture by adding the 40 g of sugar.
Smooth with the spatula the chocolate should be very smooth.
Pour the ganache in a dish and let cool in the refrigerator overnight.
Meringue sphere: to do the day before follow the meringue sphere recipe
Chocolate sphere or shell: to do the day before follow the chocolate shell recipe
The assembly of your dessert.
Place a meringue shell on each plate, the flat part on the plate.
Add a dab of ganache on each meringue sphere.
Glue the chocolate hemisphere on the meringue sphere.
Fill the sphere with the praline hazelnuts, be careful they must not go beyond the edges.
Pour the ganache into the spheres and finish by hiding the hazelnuts.
Here is your dessert is ready a lot of work, but then the result.
Preparation time: 40 minutes
Cooking time: 120 minutes
Number of people: 8
4 star rating: 1 review
What wine to drink with: Meringue and chocolate sphere
My favorite wine for this recipe: Late harvest Pinot gris Pinot gris grape
Temperature between 08 ° and 10 °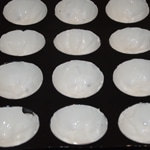 Poach the meringue in the hemispheres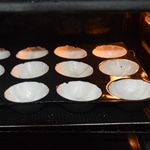 Bake for 4 hours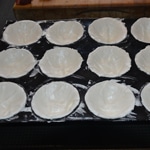 Cooked meringue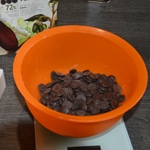 Melt the couverture chocolate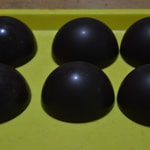 Chocolate shell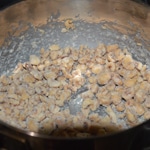 Hazelnut and sugar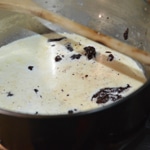 Heat the cream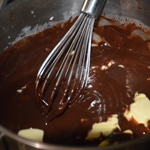 Add the butter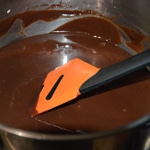 Very smooth ganache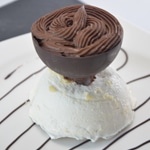 Glue the spheres with ganache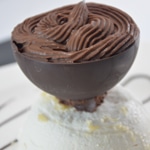 Zoom<img src="/wp-content/uploads/2021/09/8026446445659408815.jpg" class="aligncenter"