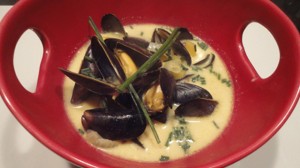 Recipe: Mussel soup
Recipe for mussels in coconut milk, a soup that changes traditional vegetable soups. The sweetness of a velvety soup with the acidity of mango, ginger will enhance this soup, you will love this soup from the land of the sun. The hint of cumin is the perfect flavor for this dish, I loved its originality, your friends will love this mussel soup.
Recipe ingredients
Mussel soup recipe for 6 people:
1 kg of bouchot mussels
1 large nut of ginger
1 onion
1 small mango, not too ripe
20 basil leaves
1 teaspoon ground cumin
1 can of coconut milk
3 tablespoons of stock
1 tablespoon of oil
Salt and pepper
Instructions
Peel the ginger then mince it.
Peel the onion, then mince it finely.
Sauté the onion and ginger in olive oil.
Add the fish stock for a few seconds with the onion.
Dilute with 60 cl of water.
Pour in the mussels as soon as the broth simmers for 15 minutes with the cumin.
Lower the heat and add the coconut milk, the soup should no longer boil.
Simmer for another 5 minutes.
Cut the mango into cubes.
Add the basil and mango just before serving, simmer for a minute more.
Preparation time: 20 minutes
Cooking time: 20 minutes
Number of people: 4
4 star rating: 1 review
What wine to drink with: Mussel soup
My favorite wine for this Alsace pinot gris recipe (Tokay): Pinot gris grape
Temperature between 11 ° and 12 °
Ginger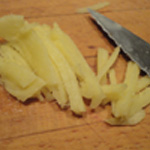 Thin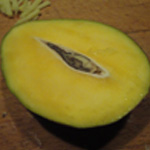 Mangoes
Add the mussels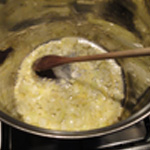 Coconut milk