Corn soup recipe
Summary : Corn recipe, here is a corn cream or corn soup, the name will be different depending on the region where you live. An easy soup for children to make, they will love the soup and especially the crumbling of the corn kernels. A corn soup with a beautiful color its barely sweet flavor remains a recipe to reserve. In summer I always have ears of corn in my fridge, my daughter loves them on the barbecue or even in the oven in winter. Soups in winter at home are a tradition we eat almost every evening and especially during the coldest weather, but also in the autumn evenings after returning from picking mushrooms, corn soup is always available. welcome.
Ingredients
Recipe for: 4 people
4 ears of fresh corn
3 shallots
50 g butter
1 tablespoon of heavy cream
½ l chicken stock
2 egg yolks
1 bay leaf
Instructions
Cook the corn on the cob in a large saucepan filled with lightly salted water for 10 minutes.
Check the doneness by tasting a grain of the ear.
Drain then peel the ears.
Reserve the cooking water.
Heat a pan and sauté the garlic and the chopped shallots in the butter for 3 minutes.
Add the corn and stir over low heat for 5 minutes.
Pour in the hot chicken stock and ½ liter of the cooking water, simmer for 5 minutes.
Mix everything, pass it through a fine colander to remove the corn skins.
Beat the egg yolks with the crème fraîche.
Salt and pepper.
Mix with the rest, heat without letting it boil.
Preparation time: 20 minutes
Cooking time: 10 minutes
Number of people: 4
4 star rating: 1 review
What wine to drink with: Corn soup
What wine to drink with: Corn soup
My favorite wine for this Bourgueil (Red) recipe (Grapes: Cabernet franc)
Temperature between 15 ° and 16 °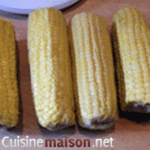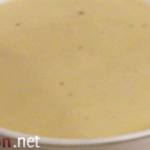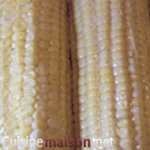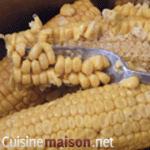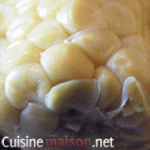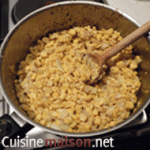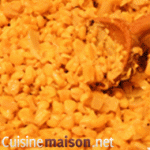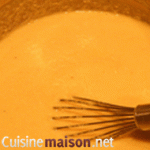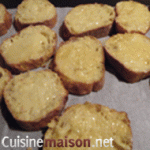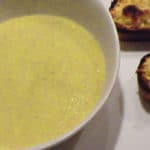 More recipes:
Haddock soup

Parmentier corn and chicken

Pumpkin soup

Spicy pancake broth Pascal
Your reactions / questions / tips: Cancel reply
Remark
Name *
Email *
Website
</p