Chanterelle and Rosé Omelette Recipe
The first chanterelles of autumn, with some button mushrooms and good potatoes, I like walks in the woods. Simply firewood in the kitchen with farm-fresh eggs, a meal we particularly enjoy. Twine our dog loves to walk in the woods, well she does not help us in the search for chanterelles, but she is present in the forest. Of course if you do not go into the woods, you will find some in the markets of France, but be careful, choose chanterelles from the region instead. The chanterelles should have a nice bright color and not be soft.
Chanterelle and rosés omelet recipe for: 4 people
Ingredients :
180 gr of Chanterelles
8 eggs
30 gr of butter
2 tablespoons of olive oil
150 gr of button mushrooms
400 gr of potatoes
1 bunch of flat-leaf parsley
200 gr of shallots
Instructions
:
Peel the potatoes and put them gently toast in your pan with a little butter and olive oil.
Leave the colored goods, set aside in a dish.
Clean and cut the button mushrooms in 4.
Let them sweat in the pan with a little olive oil.
Just a few minutes, just enough time to throw in their water, set aside in a dish.
In a pan large enough to hold your omelet, melt the remaining butter and olive oil.
Add the chanterelles (over medium heat) and let sweat, stirring occasionally.
Meanwhile, in a salad bowl, break the eggs and add salt and pepper.
Whisk everything lightly without completely mixing your eggs.
Chop the parsley and shallots on your board.
When the chanterelles are ready, they give off a delicate aroma).
Add the shallot, parsley, salt and pepper to the pan.
Sauté for 3 minutes until reduced.
Reserve half of the chanterelles to present your plates.
Add half the button mushrooms, the potatoes and the beaten eggs to the pan, let the eggs set for 20 seconds then stir lightly and delicately with a wooden spatula.
Once the omelet is cooked to your liking (runny or well done), prepare your plate by arranging the chanterelles, the mushrooms and finally the omelette.
Preparation time: 30 minutes
Cooking time: 8 minutes
Number of people: 4
4 star rating: 1 review
What wine to drink with: Omelette de chanterelles et rosés
My favorite wine for this recipe Cahors (red) Grape varieties: malbec, merlot
Temperature 14 ° to 16 °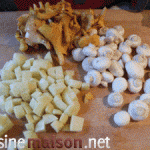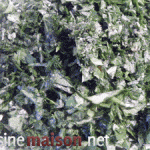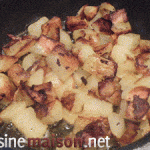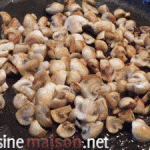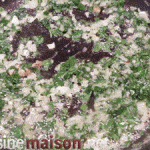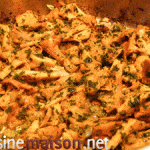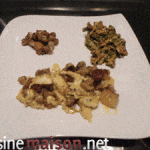 photo omelet with chanterelles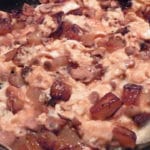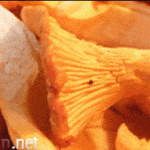 More recipes:
Trumpet omelet

Cream of chanterelle soup

Mushroom omelette

Mushroom fricassee Pascal
Your reactions / questions / tips: Cancel reply
Remark
Name *
Email *
Website
</p