<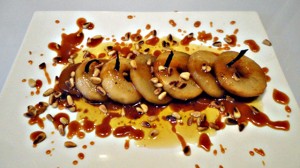 Recipe: Pear in butter
Pear in butter, I flavored it with a vanilla pod and accompanied by a salted caramel sauce. Frankly a real delight this dessert, with this sauce nobody remains indifferent. The barely crunchy pear, the softness of the caramel sauce, all garnished with a few toasted pine nuts, just to have a little crunch in this dessert. I recommend a pear that is not too ripe, so that it sticks well during cooking. Pear in butter, an easy dessert to make.
Recipe ingredients
Recipe for 2 people: pear in butter
3 pears
2 tablespoons of pine nuts
2 tablespoons of brown sugar
½ lemon
1 vanilla pod
30gr of butter
Caramel sauce
5 cl of Williams pear
Instructions
Peel the pears.
Cut into 1 cm rounds.
Remove the core of the pear.
Sprinkle with brown sugar, front and back.
Squeeze the lemon over the cut pears.
Split the vanilla pod.
Heat the butter in a heavy-based pan with the vanilla bean
Brown the pear slices in the hot butter, basting with a tablespoon.
Pour the wuilliam pear alcohol over the fruit then flambé.
Brown the pine nuts in a pan.
Serve the pears warm topped with the caramel sauce and golden pine nuts.
Preparation time: 20 minutes
Cooking time: 0 minutes
Number of people: 2
4 star rating: 1 review
What wine to drink with: Pear in butter
My favorite wine for this recipe: Mellow Saumur Cépage Chenin blanc; Chardonnay; Sauvignon Blanc
Temperature between 08 ° and 11 °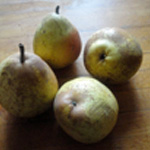 Pear in butter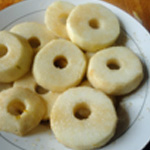 Slice the pears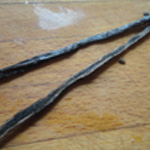 Split the vanilla in half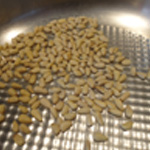 Grill the pine nuts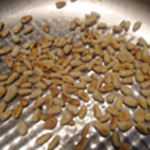 Toasted pine nuts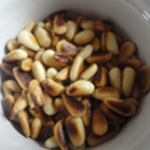 Zoom sprockets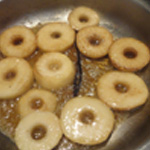 Sear the pears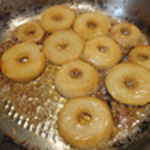 Turn the pears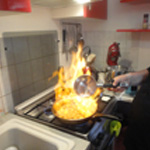 Blaze attention danger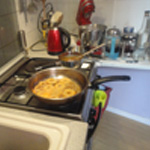 Let it reduce a little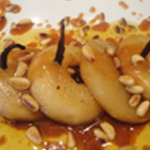 Zoom