Pear and Chocolate Tart Recipe
Summary: Pear and chocolate tart, an easy chocolate and pear recipe, it's always a wedding that will delight your guests. With us, chocolate is a passion and particularly with beautiful ripe pears, they will be tasty with this recipe for chocolate pear tart, you can taste it at the end of a meal, or after a nice walk, with a rosé champagne. I have a puff pastry, to give my pear and chocolate tart a little crunch, it was a great success. I chose a beautiful rosé Champagne to accompany my pear and chocolate tart.
Pear and chocolate tart recipe for 6 people
Ingredients :
4 large, ripe pears
1 roll of puff pastry
230 g caster sugar
150 g dark chocolate
15 cl of liquid cream
20 g butter
2 eggs
50 g flaked almonds
1 vanilla pod
Ingredients :
Preheat the oven to 180 °.
Peel the pears.
Prepare a syrup with 50 cl of water, 200 g of sugar and the split vanilla pod.
Poach the pears whole for 10 minutes, they should be translucent.
Let them cool in the syrup.
Slice them in half and finally cut them into thin slices without finishing the cut so that they are held together.
Place a sheet of baking paper and then the dough.
Prick it with a fork, cover the dough with baking paper and dried vegetables.
Bake for 15 minutes. Remove the vegetables and cook for another 5 minutes.
Bring the cream to a boil, off the heat add the broken chocolate.
Beat the eggs with the rest of the sugar until the mixture turns white.
Add the chocolate cream and pour the mixture over the dough.
Place the pears one by one on the pie shell.
Press down lightly on pear halves so that they fan open.
Return the pie to the oven for 10 to 15 minutes.
Let cool before unmolding.
Preparation time: 30 minutes
Cooking time: 30 minutes
Number of people: 6
4 star rating: 1 review
What wine to drink with: Pear and chocolate tart
My favorite wine for this recipe: Rosé Champagne Chardonnay and Pinot noir grapes
Temperature between 07 ° and 12 °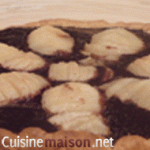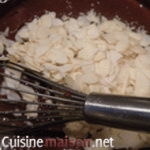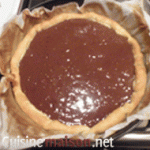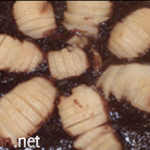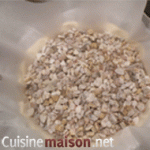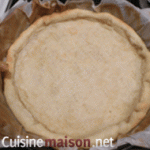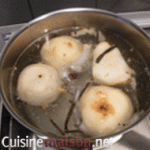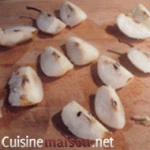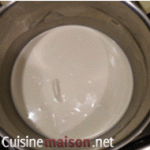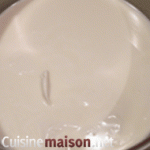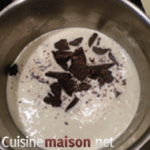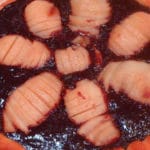 More recipes:
Pear Tarte Tatin

Chocolate pie

Chocolate Williams pear verrine

Chocolate and hazelnut tart
Chocolate
puff pastry
Pears Pascal
A comment

Hide reactions

a treat, this mixture with the little crunch of almonds at the end … nothing to add the best I have eaten !!
Your reactions / questions / tips: Cancel reply
Remark
Name *
Email *
Website
</p