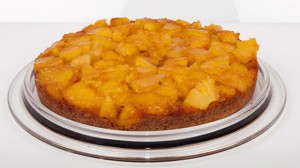 Recipe: Pineapple Cake
Pineapple cake recipe, I had the two pineapples that had marinated in white rum for a month. That day, we had no children for dinner, it was the right time to arrange this cake, yes like rum. Finally, the white rum partly disappeared during cooking, I will not say that this classic-like pineapple cake. However a guest did not hesitate to finish it in the morning for breakfast, for info while the others were asleep. Or there is embarrassment, there is no pleasure, good Gérôme I think you recognized yourself, I specify your first name or case you had not understood, I too would have liked to eat a piece of pineapple cake that morning.
Recipe ingredients
Pineapple Cake Recipe for 8 people:
3 eggs 160 g
160 butters
160 g flour
160 g sugar
160 g butter
2 small pineapples (I took the pineapple quarters marinated in rum, recipe here)
Instructions
Start by weighing the eggs, to have the weight of your four quarters.
Separate the whites from the yolks.
Blanch the sugar with the egg yolks.
Melt the butter then incorporate it with the yolks.
Add the flour by sifting it.
Beat the egg whites until stiff.
Incorporate the whites with the yolks.
Butter and flour a mold.
Heat the sugar to dry for the caramel.
Melt the sugar and let it brown (caramel recipe here, but no need for butter and cream)
Pour the light caramel into the bottom of the cake mold.
Place the pineapple quarters on the caramel, be careful, it's hot.
Pour the preparation over the pineapples.
Pat the dish to evenly distribute the preparation.
Bake in a hot oven at 180 ° for 35 minutes.
Be careful, let cool for 2 minutes, then turn the cake over.
You have to be very careful during this operation, the caramel is still partly liquid.
Preparation time: 20 minutes
Cooking time: 35 minutes
Number of people: 8
4 star rating: 1 review
What wine to drink with: Pineapple cakes
My favorite wine for this recipe: Alsace Gewurztraminer late harvest Grape variety Gewurztraminer
Temperature between 10 ° and 12 °
Thanks to Thibaut and Janos for the wonderful photos, memory of a long weekend at Easter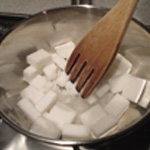 Melt the sugar dry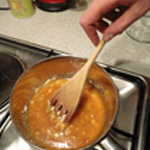 Let the caramel brown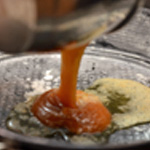 Pour the caramel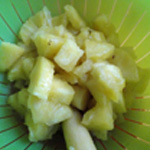 Listen to pineapples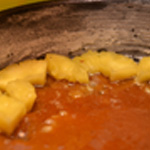 Store the pineapples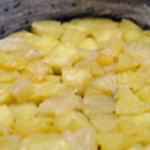 Ready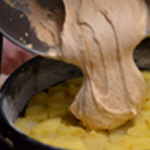 Pour the dough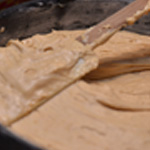 Spread out
Tap a bit on a map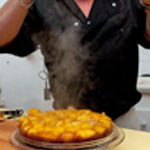 Be careful with demoulding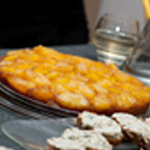 Zoom<img src="/wp-content/uploads/2021/09/7411414609997447709.jpg" class="aligncenter"